Recruit
Recruit
HBS Coordinated interviews
HBS Coordinated Interview logistics are managed through our office including date assignment, room reservations, interview scheduling, and student communication. Please note that the application deadline and candidate selection deadline are not flexible for HBS Coordinated Interviews.
To sign up for an HBS Coordinated Interview, organizations must submit a request via our recruiting platform through the 'Request OCI' button. 
All first year HBS Coordinated Interview schedules must adhere to a ratio of 75% preselect slots (chosen by the company) and 25% bidding slots. Any assessments and/or additional application materials required as part of the interview process must be included in the original job posting.
Second-Year Dates: October 18-19, 2018, October 24, 2018, November 1-2, 2018, November 7, 2018
First-Year Dates: January 14-17, 2019
Second-year interviews will be held on the HBS campus. First-year interviews will be held at the DoubleTree Suites Boston-Cambridge. Interviews may also be held virtually upon request.
HBS Coordinated Interview logistical support applies to first round interviews only. Organizations participating in HBS Coordinated Interviews are responsible for conducting their own scheduling and logistics beyond the first round.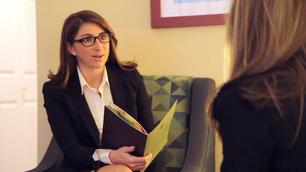 company coordinated interviews
Company Coordinated Interview logistics are managed by the organization including interview date(s) selection, securing interview space, interview scheduling, and student communication.
Organizations do not need to submit a request for Company Coordinated Interviews through our recruiting platform; instead organizations should just post the role in the job posting section of our platform. Organizations may conduct interviews on Job Search Days or around a student's class schedule.
interviews on campus
On a space available basis, organizations can reserve on-campus space free of charge to conduct company coordinated interviews around students' class schedules. To schedule an available date, please contact your Recruiting Relations Manager.
REMOTE INTERVIEW OPTIONS
Career & Professional Development has a video conference facility and quiet space available for students to participate in video conference, web-based, or phone interviews. Contact cpd@hbs.edu for more information.