Recruit
Recruit
DEDICATED INTERVIEW PERIODS
HBS offers a variety of options to help facilitate interviews with students.
All interviews during the Dedicated Interview Periods must be requested via Career Hub. First and second round interviews scheduled during these periods must be held in the Boston area.
Second-year: October 23-26, 2017
First-year: January 8-11, 2018
HBS-Coordinated Interviews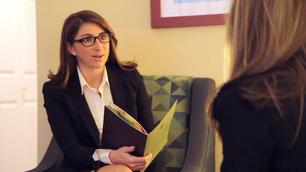 HBS will manage all logistics including room reservations, interview scheduling, and student communication.
Second-year interviews will be held on the HBS campus. First-year interviews will be held at DoubleTree Suites Boston-Cambridge.
Company-Coordinated Interviews
Organizations will manage all logistics including reserving off-campus interview space.
FLEXIBLE INTERVIEW DATES
Throughout the academic year, organizations may conduct interviews on Job Search Days or around a student's class schedule.
CONDUCT INTERVIEWS IN BOSTON
If you would like to come to Boston for interviews outside of the Dedicated Interview Period, we will be happy to reserve space for you on campus free of charge around students' class schedules (subject to availability). To schedule, please contact your Recruiting Relations Manager.
INTERVIEW AT YOUR OFFICE
If you would like to hold interviews at your office please use designated Job Search Days, when students do not have class.
REMOTE INTERVIEW OPTIONS
There are several options for employers to interview students without traveling to campus. Career & Professional Development has a video conference facility and quiet space available for students to participate in video conference, web-based, or phone interviews. Contact cpd@hbs.edu for more information.