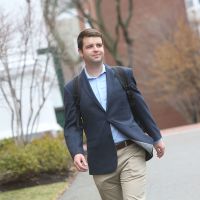 Industry
Function
Location
Undergraduate Education
Petroleum Engineering, University of Oklahoma
HBS Activity
Energy Club, Partners Club, Venture Capital/Private Equity Club, and General Management & Operations Club
Summer Internship
Kaiser-Francis (Energy Private Equity), Summer Associate, Tulsa, OK
Current Position
Kaiser-Francis (Energy Private Equity), Associate, Tulsa, OK
"
While you can learn finance or accounting basics anywhere, the true value of the HBS classroom experience is in the lessons on general management."
Why was earning your MBA at HBS important to you?
I love my engineering background, but my long-term goals of senior management and running my own company necessitated that I learn how to make sound business decisions. While you can learn finance or accounting basics anywhere, the true value of the HBS classroom experience is in the lessons on general management (how to make complex personnel or "gray-area" decisions). Additionally, I wanted to come to HBS to learn from my classmate's diverse experiences and perspectives. HBS students are great at sharing their incredible professional and personal stories in a way that forces you to challenge your preconceived beliefs. HBS cultivates an environment of openness that truly allows for self-exploration and personal growth.
How has your overall HBS experience shaped your goals & career path?
I never saw myself on the private equity side of the energy industry, but the HBS experience and my interactions with fellow classmates coming from that background have really shown me how private equity firms have the unique ability to create tremendous value while also shaping the future of the energy industry as a whole. Further, working in private equity best prepares and positions me to start my own company if the right opportunity presents itself.
What are you most looking forward to in your career?
I have a passion for energy. I love to create unique solutions that provide the necessary energy that is used to power the world. I look forward to leveraging my HBS management education and connections along with my background in engineering to identify and execute on compelling opportunities in the energy space in a safe and responsible way.
How did HBS prepare you for your internship and your long-term career?
Coming from an engineering background, HBS provided me with the business/finance acumen that allowed me to contribute early on in my summer internship. Additionally, my summer internship opportunity was in part due to the incredibly powerful HBS network of alumni. Long-term, the HBS case method style of education has prepared me to effectively take on leadership and management positions. Learning processes for thinking through the hardest business decisions will serve me well my entire career.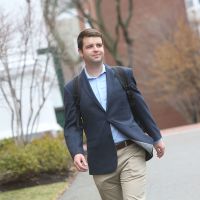 Industry
Function
Location
Undergraduate Education
Petroleum Engineering, University of Oklahoma
HBS Activity
Energy Club, Partners Club, Venture Capital/Private Equity Club, and General Management & Operations Club
Summer Internship
Kaiser-Francis (Energy Private Equity), Summer Associate, Tulsa, OK
Current Position
Kaiser-Francis (Energy Private Equity), Associate, Tulsa, OK