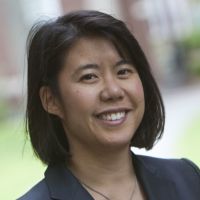 Industry
Function
Location
Undergraduate Education
Stanford University
HBS Activity
VP of Hollywood Trek- Entertainment & Media Club
TechMedia Club
Retail & Luxury Goods Club
Business of Sports
Summer Internship
Five33 and TheAudience
"
I have a rather nontraditional summer planned - splitting it between a creative communications agency, and a social media entertainment start-up."
Why was earning your MBA at HBS important to you?
I've always dreamt of not only working in the entertainment industry, but changing the way people experience it through technology and new formats. After graduating from Stanford, I ended up working for Zune, Xbox, and then the Game Studios divisions at Microsoft. It was an incredible journey, but I realized that to achieve the goals I had in mind, I'd need to round out my knowledge base. I wanted to learn the formal language of business (i.e. finance, ops, marketing), best practices and lessons from a broad set of industries, international perspectives, and how to debate issues in all of those contexts. HBS was an easy choice - the case method, the general management focused education, the quality of both students and faculty, and even the structure of the program all fit exactly what I was looking for.
How has your overall HBS experience shaped your goals & career path?
It's amazing how many avenues HBS provides to explore careers that are even the slightest bit interesting. I spent a great deal of time investigating options, just for curiosity sake - either through case discussions, club activities, visiting speakers, company visits, or just chatting with classmates. I learned a so much about so many fields, the challenges they face and types of roles that exist, and how my unique skill set might apply. But also in the end, it re-confirmed that the intersection of entertainment, technology, and entrepreneurship is my true passion.
How has HBS prepared you for your summer internship & long term career?
I have a rather nontraditional summer planned - splitting it between a creative communications agency, and a social media entertainment start-up. The HBS network - students, professors, career advisors, and alums that have offered their time as I discovered and went after what my ideal experience would be, has been absolutely phenomenal. But more generally, it isn't one thing that HBS does, but more the sum of all the awesome experiences in class, and out, that are undoubtedly strengthening the foundation for my long term career.
What are you most looking forward to in your career?
I believe the way you interact with and experience entertainment is going to fundamentally shift. I'm looking forward to managing a company that is leading the way - a company that not only sees success through a quantitative business lens, but also in how it manages, develops, and grows its people, who are passionate about making a difference one way or another.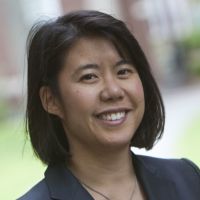 Industry
Function
Location
Undergraduate Education
Stanford University
HBS Activity
VP of Hollywood Trek- Entertainment & Media Club
TechMedia Club
Retail & Luxury Goods Club
Business of Sports
Summer Internship
Five33 and TheAudience