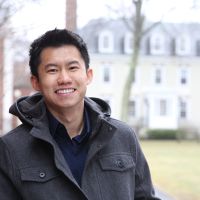 Industry
Function
Location
Undergraduate Education
Johns Hopkins University
HBS Activity
Business Analytics Club, Social Enterprise Club, Harbus Foundation, Fundraising Coordinator, TechMedia Club
Summer Internship
Quantitative Marketing & Predictive Analytics Strategist, Sigma-Aldrich, St. Louis, MO
Current Position
Research Associate, Harvard Business School, Boston, MA
"
Through these experiences, I learned how excited I am about international development and the way that firms can organize to combine profit with purpose."
Why was earning your MBA at HBS important to you?
Prior to business school, I studied biomedical engineering and worked in health economics research. I learned useful technical skills, but I looked to expand my thinking. Business school was a chance for me to study the global economy and examine complex business issues. I chose HBS because I wished to learn from peers and professors from diverse backgrounds, and the MBA program offered both breadth in its coverage of management topics and the opportunity to drill into specific interests. The school's mission—"to educate leaders who make a difference in the world"—also resonated strongly with me, and it has been incredible to see how the people, resources, and curriculum at HBS are all aligned to fulfill that mission.
How has your overall HBS experience shaped your goals & career path?
I had come to business school knowing that I wanted a career with strong social impact. However, I was unsure about which field or kind of work would suit my interests. At HBS, I took courses about emerging markets, worked with a professor to conduct research in development economics, and attended conferences about social entrepreneurship. Through these experiences, I learned how excited I am about international development and the way that firms can organize to combine profit with purpose. After graduation, I will work with a couple of professors to explore these topics more deeply.
What are you most looking forward to in your career?
I look forward to engaging with issues in development and creating positive change. As emerging markets continue to grow, firms and governments are looking to understand how to operate more effectively in these environments and to create value for all. I am excited to contribute to this body of knowledge and have an impact on business and policy decisions.
How did HBS prepare you for your internship and your long-term career?
HBS has created a foundation for me for lifelong learning. I obtained an amazing business education, and I learned to see the world from many different perspectives. In particular, through the case method, I learned how to really listen—to focus my attention on others, to think critically about what's being said, to probe for assumptions, and to check on my own biases and reactions. I also gained practice in structuring my own ideas and engaging in constructive discussions. During my internship, these communication skills helped me in working with the team to develop and evaluate interesting proposals. Looking forward, I feel better prepared to analyze new challenges and build solutions because of my experiences at HBS.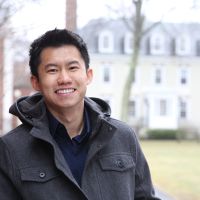 Industry
Function
Location
Undergraduate Education
Johns Hopkins University
HBS Activity
Business Analytics Club, Social Enterprise Club, Harbus Foundation, Fundraising Coordinator, TechMedia Club
Summer Internship
Quantitative Marketing & Predictive Analytics Strategist, Sigma-Aldrich, St. Louis, MO
Current Position
Research Associate, Harvard Business School, Boston, MA