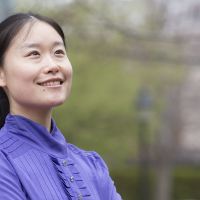 Industry
Function
Location
Undergraduate Education
Fudan University
HBS Activity
Asia Business Club
Greater China Club
General Management Club
Summer Internship
Corporate Strategic Business Development, The 3M Company
Current Position
Oversea Investment & Strategy, Vanke
"
My most precious experience at Harvard Business School is self-reflection and self-awareness."
Why was earning your MBA at Harvard Business School important to you?
The MBA at Harvard Business School does not only offer me professional knowledge and broad network, it also gives me the confidence and courage to jump out of my comfort zone and choose the career that I feel valuable and meaningful.
How has your overall Harvard Business School experience shaped your goals & career path?
My most precious experience at Harvard Business School is self-reflection and self-awareness. It helps me better understand who I am, what I care about and what I could do. By taking classes such as Authentic Leadership Development and Reimagine Capitalism, I understand that my intrinsic happiness and sense of fulfillment does not only come from personal achievement, but more importantly, comes from my contributions to others and to the community. It redirected my goals and career path.
What are you most looking forward to in your career?
After graduating from Harvard Business School, I will be working for a real estate developer in China. I took this opportunity because I believe I could make a difference in my homeland. This difference does not merely mean maximizing shareholder's return, but more importantly, to create efficient, livable and sustainable cities in China.
How has Harvard Business School prepared you for your current role & your long term career?
HBS has brilliant resources in real estate and urban planning. It has world renowned professors, and a strong network of experts from different backgrounds such as real estate development and investment, urban planning, designing and engineering. I met many good friends here who share the same passion for real estate and urban planning, and I believe it will become a precious asset for my life and career.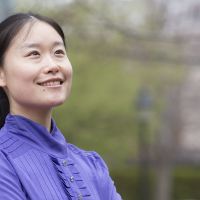 Industry
Function
Location
Undergraduate Education
Fudan University
HBS Activity
Asia Business Club
Greater China Club
General Management Club
Summer Internship
Corporate Strategic Business Development, The 3M Company
Current Position
Oversea Investment & Strategy, Vanke