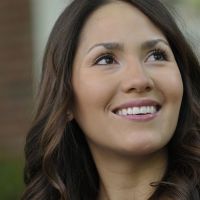 Industry
Function
Location
Undergraduate Education
Stanford University
HBS Activity
Co-President Luxury Goods & Design Club
Co-President Latino Student Organization
"
I've learned to work with diverse personalities, motivate and manage groups of peers and experiment with different leadership styles."
Why was getting a business education important to you?
As a consultant, I had the opportunity to work in a variety of industries from pharmaceuticals and medical devices to government and consumer packaged goods. Through these experiences, I became interested in marketing strategy and consumer behavior. I wanted to transition to a marketing manager role in the consumer marketing space, for which getting a business education was necessary.
How has your HBS experience shaped your career path?
My HBS classes such as RC Marketing and Consumer Marketing in the EC, as well as on campus events and speakers, reinforced my choice to enter a career in marketing. I explored different career paths, such as returning to strategy consulting, entering the luxury goods or retail spaces. However, I learned that many executives in other industries, such as the luxury goods industry, actually began their careers at CPG companies where they gained great experience and a strong reputation for building brands. I decided that beginning with a career in CPG marketing would be a great foundation to many different career paths in the future.
What are you most looking forward to in your career?
In the near term, I'm looking forward to working in an operational role where I get to share in the management of a brand and strategy execution. I look forward to both the analytical and creative aspects of my job as an associate marketing manager. Longer term, I'm looking forward to managing larger departments and P&Ls, human capital management and higher level strategic decision-making.
What did you learn during the job search process?
Through the job search process, I learned about the power of networking and the benefits of participating in events outside of the typical HBS recruiting process. Participating in external events, such as the National Society of Hispanic MBAs career conference as both an RC and an EC, was critical to helping me streamline my list of target companies as well as helping me firm up my professional story. Managing case preparation, club responsibilities, student life and recruiting can often be time consuming and overwhelming, but these interactions made it more manageable for me as they allowed me to be more focused in my approach.
How has HBS prepared you for your new job?
HBS has prepared me for my job in many ways. I've learned many tangible marketing skills through my classes which will be quite applicable to my job, but I've also learned many softer skills that will enable me to be a more effective team member, manager and ultimately a better marketer. Classes such as LEAD and Managing Human Capital will be critical in managing team dynamics, culture and change, while Power and Influence will help me better navigate networks, politics and bias. My experience leading two HBS student clubs has also been great preparation for my job. I've learned to work with diverse personalities, motivate and manage groups of peers and experiment with different leadership styles.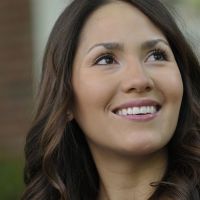 Industry
Function
Location
Undergraduate Education
Stanford University
HBS Activity
Co-President Luxury Goods & Design Club
Co-President Latino Student Organization