Industry
Function
Location
Undergraduate Education
Massachusetts Institute of Technology
HBS Activity
Africa Business Club
VCPE
Social Enterprise Club
African American Students Union
Current Position
Senior Associate, Tana Africa Capital, South Africa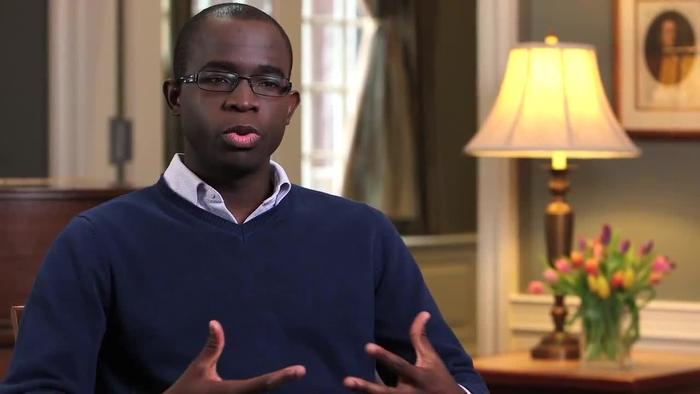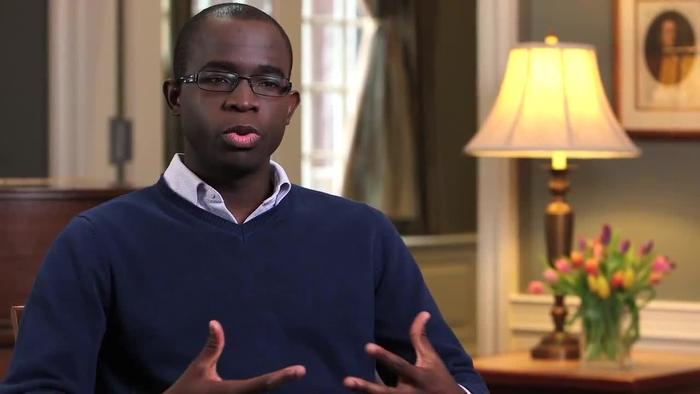 "
Entering an environment where a reflective nature was encouraged helped me understand myself more."
Why was earning your MBA at HBS important to you?
An MBA at HBS was important in providing the opportunity for me to step back, assess my current capabilities, and develop the additional skills I lacked to become a successful manager in the future. The diversity of backgrounds and experiences among the students ensured that I met people with complementary strengths to mine, whereby we could observe and learn from each other.
How has your overall HBS experience shaped your goals & career path?
HBS helped me become more reflective and in-so-doing brought clarity to my purpose. I was not a reflective person before HBS, partly because I was not in environments where such practice was valued or promoted. Entering an environment where a reflective nature was encouraged helped me understand myself more. By knowing myself better - my passions, motivations, what truly makes me happy - I was able to craft a career path which will yield the greatest personal satisfaction.
What are you most looking forward to in your career?
I am really looking forward to mentoring others. I have been fortunate - both prior to, and during my HBS experience - to have great mentors and friends who believed in me and constantly pushed me to attain my greatest goals. Strong support and mentorship is a crucial resource, particularly lacking in Africa, where I will be moving to after school. Having witnessed for myself the value of being mentored and supported, I hope to do the same for others and enable them to unleash their utmost potential.
How did HBS prepare you for your internship & long term career goals?
There are obviously the technical skills which HBS equipped me with for my career (such as Finance or Operations). But more importantly, HBS provided me with great soft skills. The case method taught me to concisely and powerfully communicate my points and perspectives to my bosses, as well as engage in constructive debate over tense points. Furthermore, HBS helped me perfect the skill of taking up a completely novel topic, getting up to speed quickly on it and determining the right questions to ask to further deepen my knowledge. I believe this will be an increasingly important skill in the rapidly changing and globalizing world that awaits us.
Industry
Function
Location
Undergraduate Education
Massachusetts Institute of Technology
HBS Activity
Africa Business Club
VCPE
Social Enterprise Club
African American Students Union
Current Position
Senior Associate, Tana Africa Capital, South Africa