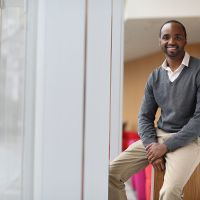 Industry
Function
Undergraduate Education
Bachelor of Science, Hampton University, 2010
Previous Experience
Consultant, Accenture, Health and Public Service
HBS Activity
African American Student Union, Management Consulting Club
Summer Internship
Education Pioneers Graduate Fellow, City of Chicago - Mayor's Office
Current Position
Generalist, McKinsey
"
Most importantly, HBS has shown me that anything is possible—as long as I understand what the expectations are and that I'm willing to make the necessary sacrifices to meet them."
Why did you want the MBA?
After graduating from Hampton University, I went to work with Accenture—I thought I could work across different functions and industries to find my calling. But I ended up working exclusively in healthcare, and I felt I was specializing too early in my career. That was the impetus for going to business school.
What are some of the most important aspects of your HBS experience?
My internship, definitely, because it enabled me to pursue two other passions: politics and education. Through the Mayor's Office Fellowship program, I served as a consultant with Rahm Emmanuel in Chicago on a variety of projects. I worked on a youth mentoring program to combat violence. I was part of a team figuring out the best way to incentivize manufacturing companies to come to the city. What tax incentives would we need? And what would be the payoff for Chicago? Probably our biggest project was in education; we were given a free hand to design the ideal model school of the future, one focused on entrepreneurship and able to incorporate new technologies into its curriculum. We even changed the teaching training model, emphasizing experiential learning over traditional formal education.
In what ways has HBS impacted your career?
The big thing is access to so many opportunities, and to so many people who have been in various roles and have helped me understand what those roles are really like. Through my peers, I learned, for example, that private equity and investment banking were not the right roles for me.
Specifically, the African-American Student Union and the Management Consulting Club were really helpful. The latter had a panel of people who had not initially gotten the consulting internships they had wanted, who shared tips for being better prepared for the next round of recruiting. The Social Enterprise Initiative posted the Chicago opportunity I ultimately took.
Most importantly, HBS has shown me that anything is possible—as long as I understand what the expectations are and that I'm willing to make the necessary sacrifices to meet them.
What's next for you?
I'm going to work with McKinsey in Chicago as a generalist. Consulting gives me the flexibility to find where my skills work best and to discover what I'm most interested in. Long-term, I hope I can have an impact on education: maybe in politics? Perhaps there's a role in which I could apply my skills to greater advantage—in economic policy or development—that would positively affect education indirectly.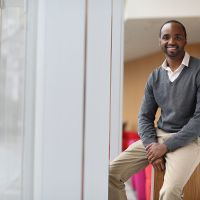 Industry
Function
Undergraduate Education
Bachelor of Science, Hampton University, 2010
Previous Experience
Consultant, Accenture, Health and Public Service
HBS Activity
African American Student Union, Management Consulting Club
Summer Internship
Education Pioneers Graduate Fellow, City of Chicago - Mayor's Office
Current Position
Generalist, McKinsey