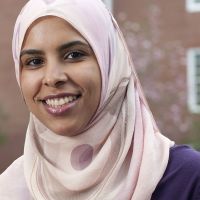 Industry
Function
Location
Undergraduate Education
American University in Cairo, BA Business Administration/Journalism & Communications, 2005
"
I want to contribute to the development of small businesses in Egypt and from there, throughout Africa."
Why was getting a business education important to you?
Getting a business education among people with diverse backgrounds exposes you to many different skills and opportunities. After working for four years, it has been a great time to reflect on the kind of business leader I want to be, on my passions and business style.
How has your HBS experience shaped your career path?
I can learn about different industries through so many avenues at HBS: classes, clubs, and career development activities. The case method helps me focus on the main issues as I think about my career. The network is very supportive and the career development services deeply helpful. My fellow students play a big part, too; I've learned from their experiences.
How has HBS prepared you for your summer internship?
As a consultant, I worked on maybe ten different projects. But at HBS, I had thirty different cases in each class. The broader exposure has given me new skills I look forward to applying this summer, and I'm eager to see how much my personal style has changed as a result of my business education.
What are you most looking forward to in your career?
I want to contribute to the development of small businesses in Egypt and from there, throughout Africa. It's an underserved sector where I can make a big impact through funding and consulting. When small businesses are properly financed and advised, they will make large contributions to the wealth of their countries.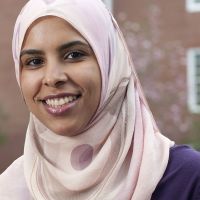 Industry
Function
Location
Undergraduate Education
American University in Cairo, BA Business Administration/Journalism & Communications, 2005