Philipp Schäelli
MBA 2015
Industry
Function
Location
Undergraduate Education
B.S.B.A. University of St. Gallen, Exchange Semester, Chinese University of Hong Kong
HBS Activity
Co-President of the Entrepreneurship Club, Venture Capital & Private Equity Club, Africa Business Club, Asia & European Club
Summer Internship
Principal Investment Division Fellow, CardinalStone, Lagos, Nigeria
Current Position
Associate, KKR, London, UK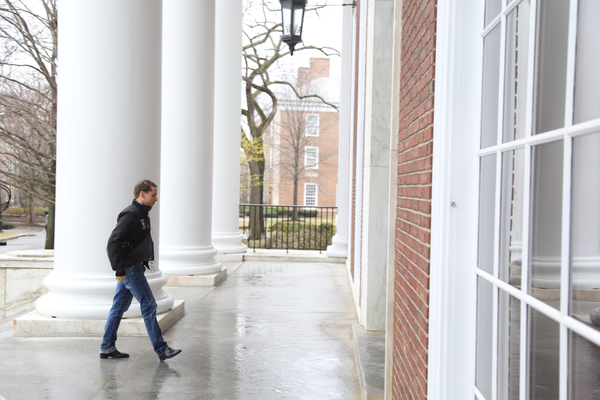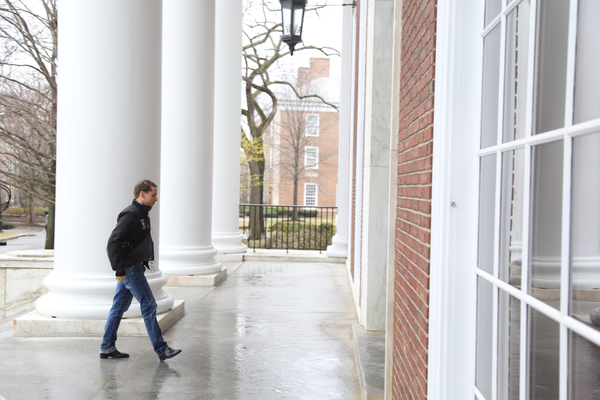 "
At HBS, learning and challenging your views is a constant process."
Why was earning your MBA at HBS important to you?
I wanted to do an MBA for three main reasons: 1) Making the next step in my career, 2) Broaden my academic footing and 3) Expand my network of friends that follow a business career. From the beginning of my application process I realized that HBS would be the ideal place to achieve all these 3 goals. It's very strong reputation and career support services allowed me to explore all types of different career options. With the strong foundation of the first year curriculum, and the extensive choices with globally leading professors in the second year, I could really push myself academically. Due to the large share of international students and the two years spent together, I was able to really expand my network of friends and business contacts.
How has your overall HBS experience shaped your goals & career path?
My HBS experience was strongly shaped by my path towards discovering what I wanted to do professionally. I came to HBS after my experience in Consulting knowing that I wanted to work more closely with people who were running businesses and that I wanted to have "skin in the game" when working with them going forward. I started out exploring options ranging from Venture Capital to activist hedge fund investing and joined several clubs like the Entrepreneurship and VC/PE club to learn more about these industries and start to build a network.
When it came to summer recruitment, I had two specific goals. After having worked in Pakistan, Chile and China before school, I wanted to go back to another developing market to broaden my understanding for the world. Nigeria for me was the most exciting place to go as it is the fastest growing and largest economy on the African continent. I have always been a believer that you need to visit and live in countries yourself in order to understand them. Having interacted with Start-ups and VCs as president of the Entrepreneurship club I knew that I wanted to be investing at a slightly later stage of the development process of a business when analytical capabilities start to become more important in the management and investing process.
After my summer experience in growth equity in Nigeria I knew that I wanted to focus on private equity for my fulltime recruitment. I also wanted to be in London because my partner will be working there after her MBA as well. Lastly I knew that I wanted to work in a larger Private Equity firm to get a great on the job training and education opportunity and a fast start into this industry.
After an intensive recruiting process in which I used all the HBS resources and relied heavily on the coaching and help of my fellow students, I was able to secure a position with KKR in their European Investment Team.
What are you most looking forward to in your career?
One of the key elements I am excited about is the people that I will get a chance to work with. Both in my team at KKR but also within the companies that we invest in. Working with smart and driven people is a hugely important element for me and I am looking forward to being in such an environment. At HBS learning and challenging your views is a constant process. In my career I look to continue that process be it through interactions with leaders, operators or other investor or through my daily work with analytics and financial modeling.
I am passionate about helping companies and business leaders succeed. In my work with Entrepreneurs before HBS and my work in Nigeria over the summer, I got the chance to drive decision making through my analytical and business insights. As Private Equity as an industry is moving towards value creation through operational improvement I am excited to be a part of that even more.
At HBS I was able to broaden my network of friends and connections across the globe. In this next chapter I hope to continue down that road. I want to deepen existing relationships and to build new ones within my firm, industry, and country, but also across any of these boundaries within the larger HBS network.
How did HBS prepare you for your internship and your long term career?
The HBS experience is much more than a two year business education. Yes throughout my two years I learned a lot about finance, operations, as well as the global economy but the education goes far beyond that. Through the case method you not only get to learn about more than 500 different companies and a range of industries and business models you also get forced to develop your own perspective on business questions with limited information and within a short time frame.
Beyond the academic experience being surrounded and connected with 900 other ambitious young professionals gives you a new peer group for advice and help not just while you are on campus but for your career for life. HBS has taught me not only about business and the value of networks, it also helped me to better understand what I look for in my career. Two years at such an important time in your life is a large investment, but for me it was a crucial time to realize where I wanted to head next and then take all the steps I can to prepare myself for getting there.
Industry
Function
Location
Undergraduate Education
B.S.B.A. University of St. Gallen, Exchange Semester, Chinese University of Hong Kong
HBS Activity
Co-President of the Entrepreneurship Club, Venture Capital & Private Equity Club, Africa Business Club, Asia & European Club
Summer Internship
Principal Investment Division Fellow, CardinalStone, Lagos, Nigeria
Current Position
Associate, KKR, London, UK