Patrick Connolly
MBA 2014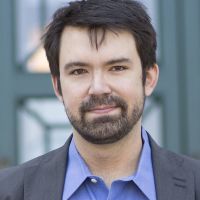 Industry
Function
Location
Undergraduate Education
Oberlin College & Conservatory of Music
HBS Activity
Finance Club
Investment Club
VCPE Club
Summer Internship
Investment Banking Summer Associate, Lincoln International, Chicago, IL & New York, NY
"
My experience at HBS so far has really crystallized what matters most to me in a job: meaningful work and meaningful relationships."
Why was earning your MBA at HBS important to you?
In my life before business school, I was a concert pianist and music theorist-disciplines that require truly deep, vertical expertise. My decision to attend HBS was consciously designed to broaden my intellectual horizons and allow me to belong to a community devoted to truly interdisciplinary and cross-functional learning. My choice was also largely a function of the distinctive learning model and the school's commitment to a rigorous general-management education-one that requires you not only to draw on knowledge and experience from a wide array of sources and disciplines but also impels you to action and thoughtful decision-making.
How has your overall HBS experience shaped your goals & career path?
First and foremost, as a career-changer, HBS has opened a world of possibilities that probably would not have been accessible to me otherwise.

Moreover, coming into business school, I knew I wanted to pursue a career in finance as it plays to my intellectual interests and quantitative aptitude. The exposure I've been afforded-to eminent professors and scholars, to talented colleagues, and to all of the resources HBS brings to bear-has further confirmed and clarified this for me. I truly could not have asked for a better platform from which to embark on my new career.
How has HBS prepared you for your summer internship?
In short, very well. This summer, I'm working in investment banking and getting to apply much of what I learned during my first year in a stimulating and challenging environment. The school's inductive learning model and its simultaneous emphasis on developing extemporaneous communication skills and deep technical knowledge have been invaluable in preparing me both for my summer experience and career thereafter.

More than mere functional expertise and ability, however, HBS has imbued me with a more finely honed ability to see the big picture in the face of a great deal of disparate (and often conflicting) information and uncertainty. This was one of the promises Dean Nohria and Professor Youngme Moon made to our incoming class during a first-year convocation, and HBS has more than delivered.
What are you most looking forward to in your career?
My experience at HBS so far has really crystallized what matters most to me in a job: meaningful work and meaningful relationships. For me, it's crucial to have a job that affords me the opportunity to engage in rigorous intellectual pursuits with incredibly smart, talented people working towards a common goal.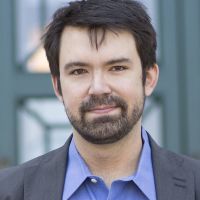 Industry
Function
Location
Undergraduate Education
Oberlin College & Conservatory of Music
HBS Activity
Finance Club
Investment Club
VCPE Club
Summer Internship
Investment Banking Summer Associate, Lincoln International, Chicago, IL & New York, NY