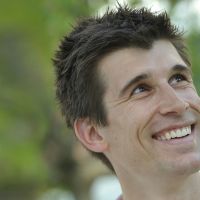 Industry
Function
Location
Undergraduate Education
University of Calgary
HBS Activity
Canadian Club
EC Ambassador
Current Position
Senior Associate, McKinsey & Company
"
I wanted to come back to business school to cover off my blind-spots."
Why was getting a business education important to you?
In my undergraduate studies, I had received a business degree where I learned the basics of business (the 4Ps of marketing, accounting debits and credits, NPV, etc). I wanted to come back to business school to cover off my blind-spots (primarily finance, and entrepreneurship), as well as practice what I already had learned. The case method was a fantastic environment for this practice.
That said, getting my MBA has really felt like a 'finishing school'. I'm now much more aware of my strengths and weaknesses. I have a better sense on how I can be successful in influencing and leading others using speech. I'm much more confident, poised, and I now feel like a true professional.
How has your HBS experience shaped your career path?
As a sponsored student, I have an obligation to my old firm for two years post-graduation. After that, however, HBS has made me consider opportunities that I previously shunned. While I'm still keenly interested in general management (trying to get P+L and people responsibility sooner rather than later), I now think that a start-up/entrepreneurial venture might be a good place for me. I don't think I've become any more risk-tolerant - I'm rather more aware of the different ways to be 'entrepreneurial', and have a better sense as to how it might fit into my career plans. In fact, I would say that my most enjoyable courses at HBS were in the Entrepreneurial faculty!
What are you most looking forward to in your career?
The opportunity to give back and utilize the tools I've crafted in b-school to help others achieve their goals, dreams, and ambitions, personally and professionally.
What did you learn during the job search process?
I learned that nothing comes easy - there is no entitlement to an excellent / meaningful job just by attending HBS. You are not guaranteed anything... However, HBS provides you with appropriate skills, knowledge, and a mindset to approach current issues in business. Hard work and determination is what it takes to land that 'dream job', which I think is akin to what it's like in the 'real world'.
Simply put, you truly can do anything you want when graduating, but it's not a given.
How has HBS prepared you for your new job?
As I said above, the case method is incredible in helping practice how to make decisions as a manager. The classroom is a fantastic risk-free environment that allowed me to practice activities that managers take.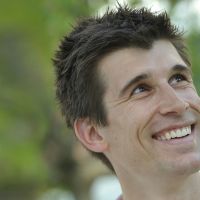 Industry
Function
Location
Undergraduate Education
University of Calgary
HBS Activity
Canadian Club
EC Ambassador
Current Position
Senior Associate, McKinsey & Company