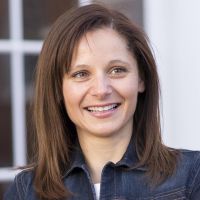 Industry
Function
Location
Undergraduate Education
Lafayette College, Chemical Engineering, 1999
Previous Experience
FBI; Procter & Gamble
HBS Activity
Women's Student Association
Consulting Club
Marketing and Consumer Products Club
Outdoor Club
"
I became interested in finding more effective ways to reduce crime and violence."
In her varied career to date, Nikki Skovran has applied her talents to processes and product lines at Proctor & Gamble — and to the pursuit of violent gang members in the United States' toughest inner cities. To account for the variety, Nikki simply says, "I really enjoy new challenges. Every few years, I like to do something different."
With three years' experience breaking gangs in Baltimore, and another five years investigating violent crimes in Chicago, Nikki became both an expert investigator and an expert witness in historical cell phone analyses. But an assignment in Guatemala, in which she helped develop an anti-gang task force, took Nikki in yet another new direction. "I noticed a lot of inefficiencies in the way the government approached things," she says. "I became interested in finding more effective ways to reduce crime and violence." Achieving her new ambition would require new skills, leading Nikki to business school.
"Best decision I ever made."
Nikki pursued her MBA options with the same rigor she had applied to her criminal cases. Even in the application process, HBS stood out. "All the other schools relied on students and alumni to conduct the interviews; as a professional interrogator, I wasn't impressed with their skills," says Nikki. "But HBS uses professionals for the interviews — I liked their ability to dig deeper, to get to know me as a person."
Visiting HBS confirmed her first impressions. "I loved it the minute I stepped foot on campus," she says. In the classroom, she appreciated the way the case study method challenged students. "I like the way the professors push back — I equate it to a friendly cross-examination."
Outside the classroom, Nikki has enriched her business education with her FIELD 2 experience in Johannesburg, South Africa. "I was impressed by the entrepreneurial energy there," she says. "It was great to see that on the ground." Her team worked with the Awethu Project, a startup incubator that exchanges business skills training for equity stakes in new ventures. Nikki and her team created five additional revenue models for Awethu, including an Internet café and graphic design services, three of which were ultimately launched by the enterprise.
This summer, Nikki's "deep rooted sense of adventure" will take her to Sydney, Australia where she will work as an associate with Bain & Co. "Consulting is a great way to get exposure to a wide range of industries and functions in a short period of time," she says. Looking ahead, Nikki is not sure whether she will stay in public service work or shift into private business. Either way, she says, HBS will have helped her "have greater confidence in the decisions I make with a limited amount of information." About HBS, she has no doubts: "It's the best decision I ever made. I love my life right now."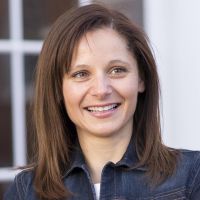 Industry
Function
Location
Undergraduate Education
Lafayette College, Chemical Engineering, 1999
Previous Experience
FBI; Procter & Gamble
HBS Activity
Women's Student Association
Consulting Club
Marketing and Consumer Products Club
Outdoor Club