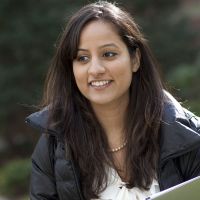 Industry
Function
Location
Undergraduate Education
National Law School of India University
HBS Activity
Harvard-India Conference
Social Enterprise Conference
Healthcare Club
Management Consulting Club
Current Position
Founder, BabyChakra (www.babychakra.com)
"
HBS has prepared me for knowing and owning my career path and realizing that there is no one journey."
Why was earning your MBA at HBS important to you?
I am passionate about creating social impact (specifically improving healthcare outcomes in emerging economies). At HBS, leadership is not interpreted narrowly: it is not sectoral, geographic or time bound. That is what initially attracted me to HBS since I felt an immediate kinship with this interpretation. Moreover, as a lawyer turned management consultant, I was looking to build a strong foundation to my business skills. An HBS education was important since it promised a quality business education that was based on a pedagogy that welcomed all backgrounds.
How has your overall HBS experience shaped your goals & career path?
The exposure to initiatives within HBS and institutions in the broader Harvard community has been an integral part of my HBS experience. The Healthcare Club and The Social Enterprise Initiative at HBS were strong systems of support and learning for me. The Social Enterprise Fellowship supported me in my internship with the UNICEF Headquarters in New York over the summer. Organizing the Harvard India Conference helped me establish contact with decision-makers back home in India and learn what opportunities were top of mind for them. Classes such as Business at the Base Of the Pyramid and Entrepreneurship and Venture Capital in Healthcare led me to question basic assumptions about how societal change could be created.

Outside HBS, working with the Harvard wide Hauser Centre for Non-profit Organizations gave me exposure to lively debates around the best models for creating wide-scale societal impact and the role of business in doing so today. It would be an understatement to say that HBS has shaped merely my career path. HBS has provided me with a different frame of reference for evaluating and analyzing opportunities in everything I do and seizing them.
What are you most looking forward to in your career?
I am very excited about working with diverse stakeholders from the industry, the government, civil society and citizen groups in making true and lasting impact in healthcare outcomes. I strongly believe core aspects of best practices can be shared: between the private and the public sector, between geographies and among governments. In an increasingly globalized world, I can't wait to radically improve this dialogue among stakeholders and decision-makers, so that we get to a stage of universal, quality healthcare, further and faster.
How has HBS prepared you for your summer internship?
Qualitatively, HBS has taught me, both inside and outside the classroom, that there is no one right answer. It has also given me a deeper appreciation of values based leadership and how it can be applied. Technically, I am much more confident solving business problems with the repertoire of general management skills that have been taught in the classroom through more than 600 case discussions. HBS has prepared me for knowing and owning my career path and realizing that there is no one journey. We each craft our own.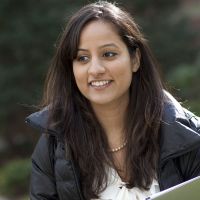 Industry
Function
Location
Undergraduate Education
National Law School of India University
HBS Activity
Harvard-India Conference
Social Enterprise Conference
Healthcare Club
Management Consulting Club
Current Position
Founder, BabyChakra (www.babychakra.com)