Industry
Function
Location
Undergraduate Education
University of Wisconsin
HBS Activity
Social Enterprise
Entrepreneurial
Venture Capital & Private Equity club
Summer Internship
Summer Intern, 21212 Digital Accelerators
Current Position
Director, Business Development at EyeView, New York, NY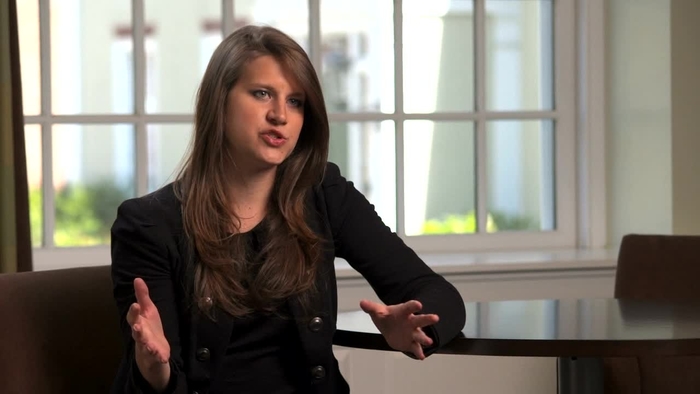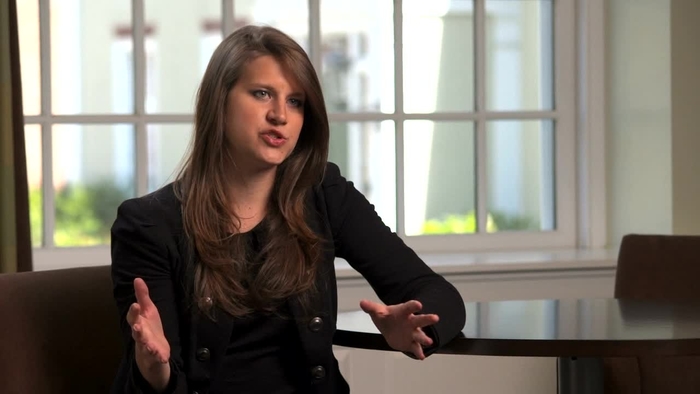 "
Sometimes to make a positive impact, you can't be afraid to take a risk and jump all in."
Why was earning your MBA at HBS important to you?
During my time in operations, the more I was able to work with multiple areas of the business and see how they interact, the more excited I was by my work. Observing how one decision in a particular area rippled throughout the entire organization made me realize I wanted to understand business from a more holistic perspective. I also wanted to explore potential opportunities in an entrepreneurial environment, especially in countries that I had not worked in before. While these were my original intentions, I could not have imagined the broader transformational experience I found HBS to be. After the first time I attended an HBS class during my interview, I knew there was something magical about it. The case method, when fused with the breadth and depth of experience by the people selected to sit in the classrooms, provides a window into business that is hard to obtain from sitting in a lecture or discussing with experts.

My MBA from HBS gave me an entire library of information and a network of peers to call on when trying to move decisions forward in any organization I'm involved with moving forward. This is what truly made my MBA experience important to me.
How has your overall HBS experience shaped your goals & career path?
While I truly loved my experience prior to school, I wasn't sure if the way in which I was contributing in operations resonated with my personality. I've discovered that I really enjoy ambiguity in a professional setting and love the creating phase of a business, particularly in early stage startups. I also realized that there were many ways to be involved in socially oriented businesses and personally joined the council of an organization which supports social entrepreneurs globally. For my full time job post-graduation, I will be joining an early stage startup. HBS not only allowed me the space to consider what type of job might be a good fit for me, but also provided me with access to opportunities and resources to test out my hypotheses.
What are you most looking forward to in your career?
My background has been operationally and execution oriented. While I believe operational rigor and execution is a vital element to any organization, I am also excited to work on the strategic elements of a business and gain direct leadership experience. Seeing how difficult and rewarding it can be to mobilize resources in an organization in general, the task of directly managing a team requires not only mobilization, but also the ability to coach and inspire. This is something I aspire to developing over the course of my career.
How has HBS prepared you for your summer internship & long term career?
HBS prepares you by changing the way you think and approach a problem. HBS did this by broadening my business horizons, reinforcing the importance of the customer, exposing me to many alternative business models, and demonstrating the importance of taking calculated risks.

Outside of the classroom, through clubs such as the social enterprise club, activities at the ilab, and panels of guest speakers constantly available on campus, I was exposed to many alternative business models. It is positively inspiring to see so many other individuals caring and working on what I also feel are some of the most important problems to tackle today. I realized from those experiences that innovation generally doesn't come from sitting in a room and brainstorming, but rather from interacting with people and observing the world around you and then applying what you see in a different context.

Lastly, it taught me that sometimes to make a positive impact, you can't be afraid to take a risk and jump all in. Overall, HBS prepared me for my long term career by exposing me to many concepts in a real and tangible way, and changing the way I think about any given business decision.
Industry
Function
Location
Undergraduate Education
University of Wisconsin
HBS Activity
Social Enterprise
Entrepreneurial
Venture Capital & Private Equity club
Summer Internship
Summer Intern, 21212 Digital Accelerators
Current Position
Director, Business Development at EyeView, New York, NY