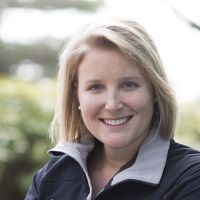 Industry
Function
Location
Undergraduate Education
University of Rochester
HBS Activity
Middle East North Africa Club
Social Enterprise Club
Business, Industry and Government Club
Summer Internship
Project Manager, Marketing and Communications, Roshan, Afghanistan
Current Position
Sr. Manager, Integrated Communications Roshan, Afghanistan
"
I'm excited to pursue economic development through the private sector in some of the toughest regions of the world."
Why was earning your MBA at HBS important to you?
I anticipated that my career would be internationally-oriented and I knew that it needed to have an altruistic component, but beyond that I needed help. The HBS experience, starting with the application for admission, has provided many opportunities for introspection and self-discovery. Given the breadth of the curriculum and international reach of the name, it is positioning me well for moving out into the global workforce.
How has your overall HBS experience shaped your goals & career path?
HBS emphasizes from day one, "Don't follow the herd," encouraging us to think for ourselves with respect to career decisions. What makes sense for you? Through the application process, career teams, career coaching, guest speakers, elective second-year classes, and more, I took advantage of a plethora of opportunities for self-discovery. HBS has been an essential time for reflection. Because of this time for reflection and exploration, I gained the confidence and opportunities to experiment.
What are you most looking forward to in your career?
Making a positive impact on the world and seeing where I go. I consider taking a job in Afghanistan to be more the beginning of a professional adventure, not a career path exactly. MLK Jr said, "Faith is taking the first step even when you don't see the whole staircase" and HBS has given me the confidence to pursue this wholeheartedly. If something doesn't work out professionally, I will be able to pivot.
How has HBS prepared you for your summer internship & long term career?
It turns out you can make a great profit and have a positive impact on the world at the same time! Prior to arriving at HBS I had never considered that a company could create both economic and social value simultaneously and even symbiotically. HBS has opened my eyes to the whole world of Shared Value and Social Enterprise and in this I have found what looks to be the beginning of a career. I'm excited to pursue economic development through the private sector in some of the toughest regions of the world.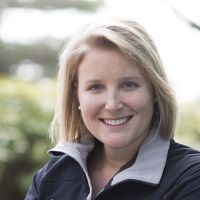 Industry
Function
Location
Undergraduate Education
University of Rochester
HBS Activity
Middle East North Africa Club
Social Enterprise Club
Business, Industry and Government Club
Summer Internship
Project Manager, Marketing and Communications, Roshan, Afghanistan
Current Position
Sr. Manager, Integrated Communications Roshan, Afghanistan