Industry
Function
Location
Undergraduate Education
University of Pennsylvania (Wharton School; Huntsman Program)
HBS Activity
Africa Business Club
Government Club
Board Fellows
Volleyball Club
Basketball Club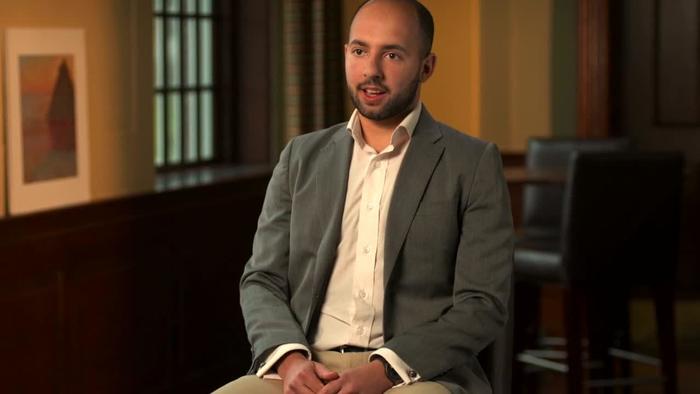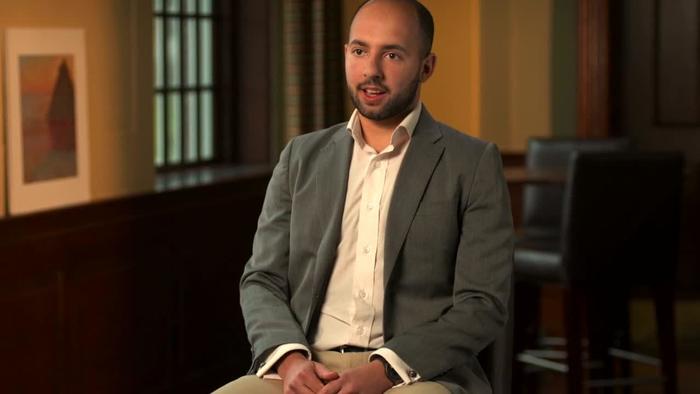 "
With every case at HBS, I flex my decision-making muscle and learn by stepping into the shoes of the case protagonist."
Why was earning your MBA at Harvard Business School important to you?
I came to Harvard Business School to further develop my leadership ability. While confident in my analytical skills, I recognized that I did not have the leadership skills necessary to achieve my aspirations. With every case at HBS, I flex my decision-making muscle and learn by stepping into the shoes of the case protagonist. Furthermore, I feel fortunate to hear the perspectives of the Marines, political leaders, and many other students who come from drastically different backgrounds than mine. It is intellectually rewarding to form my own perspective and then constantly modify it (sometimes drastically) based on the points made by my classmates. This type of rapid learning is virtually impossible to replicate outside of HBS.
How has your overall Harvard Business School experience shaped your goals & career path?
My Harvard Business School experience has shaped my goals in three different ways. First, HBS has allowed me to effectively reflect on the life I want to live and the impact I want to make. Without distancing myself from a job, I would not have been able to reflect on my career. Second, Harvard Business School provided guidance at every turn. From career coaches to peers and alumni living the careers about which I dream, I've been fortunate to benefit from the wisdom of the HBS village. Third, the HBS brand has opened many doors. I am constantly surprised at how many responses I receive to cold calls and e-mails, not to mention the internship and full-time opportunities created by Harvard Business School.
What are you most looking forward to in your career?
I look forward to creating the opportunities for others that I have been fortunate to receive. My family and I lucked out when the U.S. granted us refugee status and we moved from the Soviet Union in 1991. Without this move and my family's toils, my prospects would have been very different. Recognizing that there are billions of people who can scarcely afford to focus on much more than their basic needs, I want to move between the private and public sectors with the primary goal of harnessing capitalism's power to improve lives. Practically, this means that my work will be focused on emerging and frontier markets; ideally, I'd be working in large countries where I can make a significant incremental impact.
How has Harvard Business School prepared you for your current role & your long term career?
Harvard Business School has helped in two key ways. At HBS, I learned leadership skills and have gotten the chance to flex the aforementioned decision-making muscle on a daily basis. Beyond those leadership skills, HBS provides a network that will help me achieve my aspirations and to which I hope to contribute as well.
Industry
Function
Location
Undergraduate Education
University of Pennsylvania (Wharton School; Huntsman Program)
HBS Activity
Africa Business Club
Government Club
Board Fellows
Volleyball Club
Basketball Club