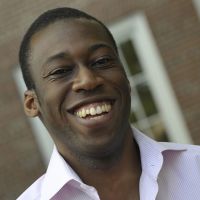 Industry
Function
Location
Undergraduate Education
Harvard University
HBS Activity
Africa Business Club
Joint Committee on Diversity
AASU
Current Position
Associate/Senior Associate Program, ContourGlobal Management
"
I hope to make a difference that has an enduring impact on the development fortunes of underserved emerging markets."
How has your HBS experience shaped your career path?
My HBS experience played a very important role in shaping my career path. More than anything my MBA experience gave me a platform on which to explore my passions and career interests and define my path. I found advice from professors, meetings and calls with alumni, field-based learning projects, and internships to be invaluable resources and experiences.
What are you most looking forward to in your career?
In my career I look forward to continuous learning and building a track record of excellence in my endeavors. Moreover, I hope to make a difference that has an enduring impact on the development fortunes of underserved emerging markets.
What did you learn during the job search process?
My job search process was atypical, as I had a very specific idea of what I wanted and reached out to only a handful of firms for interviews. In my case, I learned that it is important to define your interests early on and seek out those who are experts in your field for advice and feedback. Most importantly, especially in this difficult economic climate, it is important to clearly define and convey your value proposition to your prospective employer.
How has HBS prepared you for your new job?
My job will require a substantial amount of travel to Europe and Africa and more hands on management of deals and projects than I would face with a typical investment firm. My HBS experience has definitely helped me hone my analytical thinking, problem solving, and decision making skills—three skills that will be essential in my new role.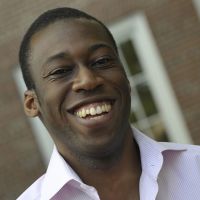 Industry
Function
Location
Undergraduate Education
Harvard University
HBS Activity
Africa Business Club
Joint Committee on Diversity
AASU
Current Position
Associate/Senior Associate Program, ContourGlobal Management