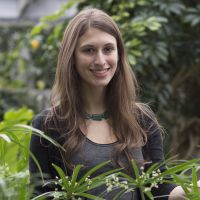 Industry
Function
Location
Undergraduate Education
Yale University
HBS Activity
Director of Marketing, 2012 TechMedia Club Conference
Director of Sponsorship, 2012 Entertainment and Media Club Conference
Entrepreneurship Club
Design Club
Summer Internship
Intern Product Manager, Zynga
Current Position
Manager, Research & Development at Disney/ABC Television Group
"
My HBS experience instilled in me a desire to work at the forefront of innovation."
Why was earning your MBA at Harvard Business School important to you?
I was lucky enough to have discovered, fairly early on in life, a field I was so passionate about that I couldn't imagine doing anything else. Sophomore year of college, after I took my first 3D animation class at Yale, I became fascinated by the rapidly growing power of digital tools, and since then have remained committed to a career in technology and media.

But for me, the "what" was easier than the "how" - I knew where I wanted to make an impact, but wasn't quite sure, from a functional perspective, how I could make the greatest contribution. I came to HBS to discover and understand the different paths in this sector for someone with an analytical mind, a deep interest in technology, and a passion for storytelling and the creative aspects of product design.
How has your overall Harvard Business School experience shaped your goals & career path?
HBS greatly deepened my understanding of markets, industries and the roles that different functional specialists play at the types of companies I was most interested in. My professors, committed to creating hands-on and extremely "current" learning experiences, provided me with valuable tools to react to the dynamic, rapid pace of change in the constantly evolving media and technology space.

My HBS experience instilled in me a desire to work at the forefront of innovation: to identify the vehicles of change that will define the world of tomorrow, and to play my part in making that dream a reality.
What are you most looking forward to in your career?
I have always been happiest when I am making things-whether in an abstract or literal sense. I most look forward to helping to create products, content and technology solutions that make a positive impact on the world.

Technology is particularly exciting to me, due to its inherent scalability and theoretically infinite potential. The sense of satisfaction I feel when something I have helped to build goes live to users around the world is like no other feeling I have ever experienced.
How has Harvard Business School prepared you for your current role and your long term career?
Every aspect of HBS, from my classmates and professors to Career & Professional Development and the amazingly responsive alumni base, played a role in preparing me for the future.

The recent emphasis on "doing and trying" in order to learn at HBS had a particularly significant impact on my experience there. As part of my second-year curriculum, I had the opportunity to specify and test new mobile application features for a local Boston startup, work with a Google software engineer to launch new functionalities for his nonprofit coding website, and leverage human-centered design principles to do research for a large corporation. During the final semester of my MBA, I applied analytic skills learned in class to an R&D project for The Walt Disney Company, which I am continuing work on in Burbank this summer.

HBS offers a unique learning environment that is closing the gap between "school" and "real world" - not only honing skills, but teaching students how to apply them.

Above all, the past two years have encouraged me to take risks, to think big, and that there is no time like the present to start making a difference.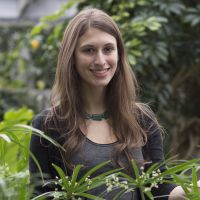 Industry
Function
Location
Undergraduate Education
Yale University
HBS Activity
Director of Marketing, 2012 TechMedia Club Conference
Director of Sponsorship, 2012 Entertainment and Media Club Conference
Entrepreneurship Club
Design Club
Summer Internship
Intern Product Manager, Zynga
Current Position
Manager, Research & Development at Disney/ABC Television Group