Industry
Function
Location
Undergraduate Education
Boston College
HBS Activity
TechMedia Club Member
Summer Internship
Business Development Intern, Facebook
Current Position
Management Associate, Rotational Leadership Program, Box.com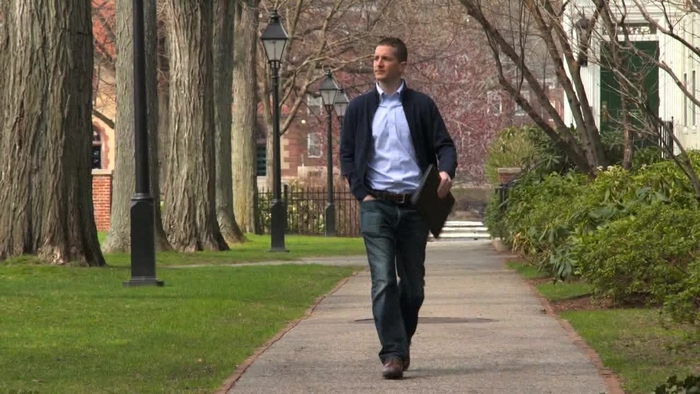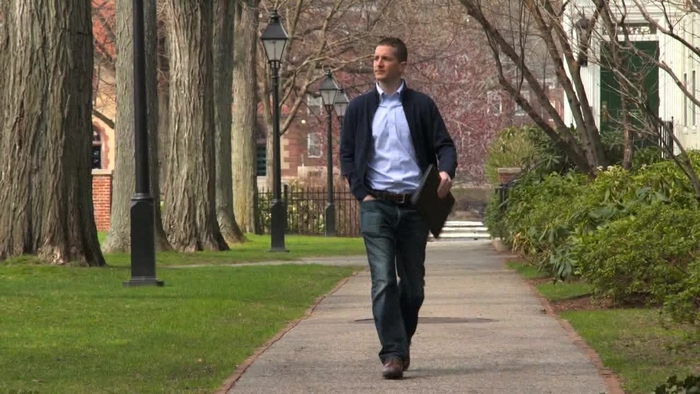 "
At HBS, the question every day is not 'what do you think?'-it's 'what would you do?'"
Why was earning your MBA at HBS important to you?
I decided to earn an MBA to enhance my understanding of how organizations navigate our increasingly interconnected world in pursuit of adding value. But I decided to attend HBS because I wanted more: the chance to focus on becoming a better leader.

HBS was my top choice among business schools because I wanted a learning environment steeped in not only thinking but also doing. The soul of HBS is the case method, which brings real business issues to life and permeates the academic experience. At HBS, the question every day is not "what do you think?"-it's "what would you do?". From my first visit to an HBS classroom, this philosophy has resonated with me. Leadership rests not only on sound thinking but also in taking action.

The case method - in concert with professors who care deeply about the craft of teaching, and with students of astounding diversity - attracted me to HBS.
How has your overall HBS experience shaped your goals & career path?
My two years at HBS have been formative. My experience has shaped my goals by deepening my understanding of how I can make a difference in the world. I have learned what drives and interests me, and about what careers will best offer the opportunity to make an impact.

The career office provides structure with innumerable resources, from career coaches with expertise in all facets of a job search to Industry 101 days for students to explore career paths. Student clubs supplement learning through panels, executive visits, and treks. One influential experience was joining over 100 students on the TechMedia Club's WesTrek, a program in which students visit various companies in San Francisco and Silicon Valley. Interacting directly with organizations provided clarity and confidence about my potential paths.

Career learning also happens in more subtle ways. Office hours with professors and daily chats with classmates expose an overlooked element of HBS: There is an intense, collective interest in each student succeeding, and this generosity extends to how fellow students and alums support one another. Students practice interviewing for the same company, share recruiting and offer tips, and make introductions, underscoring a belief that each of us succeeds when all of us succeed.
How has HBS prepared you for your summer internship & long term career?
HBS has prepared me for my career by cultivating a general management perspective. I have always admired leaders who appreciated the big picture and intuitively understood the interdependencies across decisions, priorities, and teams while striving for a larger cause. My time at HBS has reinforced greater fluency in the integrative work critical to creating cutting-edge products with sound strategy and management. And it has also underscored a deep humility for the potency of teamwork to drive impact.
What are you most looking forward to in your career?
I am most looking forward to working with colleagues who share my passion for technology that unleashes collaboration. I am excited to tackle hard problems with talented teammates by considering diverse perspectives and then building coalitions to get stuff done - much like what the HBS classroom, as well as the new FIELD curriculum, models every day.

After HBS, I am joining a leadership rotational program at Box, a cloud management platform for enterprise that's redefining how businesses manage content. My passion for technology-driven impact fuels my interest in joining a company that reaches millions every day.

This career step will provide me an exciting platform to learn while helping build the fastest-growing cloud company in history. I hope to collaborate with cross-functional teams and strategic partners to accelerate Box's ability to enable collaborations that power innovation across the world.
Industry
Function
Location
Undergraduate Education
Boston College
HBS Activity
TechMedia Club Member
Summer Internship
Business Development Intern, Facebook
Current Position
Management Associate, Rotational Leadership Program, Box.com