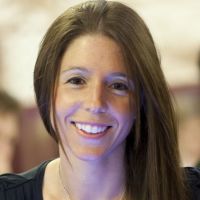 Industry
Function
Location
Undergraduate Education
Cornell University
HBS Activity
Co-President- Hospitality and Travel Industry Club
Wine & Cuisine Society
Marketing Club
Women's Student Association
Summer Internship
Partnership Marketing, Starwood Hotels & Resorts
"
At HBS, there is no dipping your toe into the academic pool--the case method throws you straight into the deep end."
Why was earning your MBA at HBS important to you?
The short answer: I fell in love with hospitality. I'm what you would call a career-switcher. Three years into my management consulting career, I worked on a project for a large hotel company, and finally found that elusive career passion emphasized by so many of the top MBA programs. However, one project does not make an industry expert. I quickly learned I needed more experience, knowledge, and contacts to break into hospitality. I viewed an MBA as an opportunity to fill in those gaps while learning to become a more well-rounded and effective leader. Once I made the decision to pursue my MBA, HBS was the obvious choice. I found the resources, philosophy, and people unmatched by any other institution.
How has your overall HBS experience shaped your goals & career path?
I truly believe it would have been a potentially insurmountable challenge to make the career switch without HBS. Though formal MBA recruitment in hospitality is much less prevalent than in traditional MBA industries such as finance and consulting, HBS opens doors. Through cultivating such relationships, I was able to take the first step toward my career-switch. I will be joining my mentor at Starwood Hotels in Marketing this summer. Additionally, to bring it full-circle, I will be doing my part to continue the expansion of HBS's presence in the industry by serving as one of next year's Hospitality and Travel Industry Club presidents.
How has HBS prepared you for your summer internship & long term career?
The power of HBS lies in its ability to develop your communication and technical skills, while providing you with the most diverse and supportive of environments in which to do it. At HBS, there is no dipping your toe into the academic pool--the case method throws you straight into the deep end. This is the best possible preparation for my internship and my career 20 years from now. As business leaders, we won't always have the luxuries of ample preparation time or taking the middle-ground. HBS has honed my ability to think on my feet, articulate and challenge opinions, spark healthy debate, and even take the risk of being wrong.
What are you most looking forward to in your career?
Some of my best memories in life have been made while traveling with friends and family. In the near term, I am looking forward to creating unique and memorable travel experiences for guests around the world. Eventually, I look forward to hosting family, friends, and section mates at establishments of my very own, and to leveraging my success to give back to the communities in which I operate. Perhaps most of all, I am looking forward to the day when I am in a position to answer a call from a current student and help them launch their dream career in hospitality.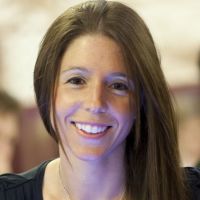 Industry
Function
Location
Undergraduate Education
Cornell University
HBS Activity
Co-President- Hospitality and Travel Industry Club
Wine & Cuisine Society
Marketing Club
Women's Student Association
Summer Internship
Partnership Marketing, Starwood Hotels & Resorts