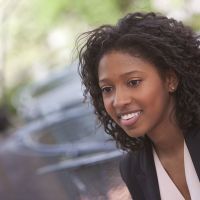 Industry
Function
Location
Undergraduate Education
Massachusetts Institute of Technology
HBS Activity
Marketing and CPG club
HBS Startup Tribe
African American Students Union (AASU)
Current Position
Founder, BeautyX, LLC
"
I am tremendously more comfortable with taking risks- I never thought I would be attempting to launch my own business after graduation."
Why was earning your MBA at HBS important to you?
My undergraduate education in engineering shaped my ability to think analytically about solving rigorous problems. Additionally, while serving clients at McKinsey I constantly learned to apply this problem solving rigor to difficult business issues in a team environment. However, I felt that an MBA from HBS would greatly enhance my ability to think critically and adeptly about problems from a general management perspective. I also knew that the network I would develop with my classmates and the alumni community would be indispensable.
How has your overall HBS experience shaped your goals & career path?
HBS has completely changed my perspective about the possibilities of my career. I am tremendously more comfortable with taking risks- I never thought I would be attempting to launch my own business after graduation. I remained hesitant about my plans until I took a trek to Silicon Valley with professors and students from across the university in January. It only lasted a week, but spending time with so many amazing entrepreneurs, investors, and start-up enthusiasts was the inspiration I needed to make my final decision without looking back.
What are you most looking forward to in your career?
I am really looking forward to seeing how my career journey unfolds. I used to feel an intense need to plan out the details of my path. During my freshman year at MIT, I made a spreadsheet of my entire 4-year course selection and I did not deviate from it. HBS has made me more comfortable with ambiguity, and I look forward to experiencing this journey.
How has HBS prepared you for your long term career goals?
The case method at HBS has prepared me with skills such as my ability to think quickly, listen carefully, and respond confidently. I constantly see the dividends of this training. Even more important are the subtle ways that HBS has prepared me to be a better leader- such as through the understanding of cultures I have gained from my diverse classmates, an even deeper humility and openness to feedback, and a stronger appreciation for how much I have to learn from others.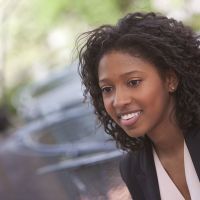 Industry
Function
Location
Undergraduate Education
Massachusetts Institute of Technology
HBS Activity
Marketing and CPG club
HBS Startup Tribe
African American Students Union (AASU)
Current Position
Founder, BeautyX, LLC