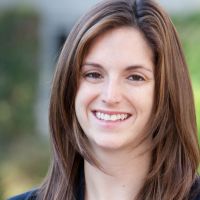 Industry
Function
Location
Undergraduate Education
Dartmouth College
HBS Activity
Co-president: Business of Sports Club
Marketing & CPG Club
Entertainment & Media Club
Summer Internship
Marketing Intern, Olympic Park Legacy Company, London
"
I am looking forward to having a successful career in the sports industry which for me, entails being a game-changer."
Why was earning your MBA at HBS important to you?
When I graduated from Dartmouth College in 2005, I would have said that my chances of going to graduate school were close to zero. I had found my "dream job" at Major League Baseball and did not think there would ever be a reason for me to leave. Four plus years later I had been admitted to HBS and was on my way to earning an MBA. After just a few short years at MLB, it became clear to me that I was missing the foundation of a business education - my history major had not allowed for much time spent studying balance sheets. The realization hit that if I wanted to advance my career in sports at a fairly steady pace, an MBA would be the best way to prepare for the management roles I had in mind. After deciding to get an advanced degree, the choice of HBS was a no-brainer. I felt the school offered the best general management education there was and for someone with a non-business background, the case method's practical approach to problem-solving greatly appealed to me.
How has your overall HBS experience shaped your goals & career path?
My HBS experience has confirmed for me that I want to be a leader in the sports industry. Time at HBS has allowed me to discover what really excites me while giving me the tools to successfully pursue a career in those areas. A combination of my HBS course-load and summer internship have led me to the realization that sports marketing is something I am passionate about and an area in which I think I will thrive.
What are you most looking forward to in your career?
I am looking forward to having a successful career in the sports industry which for me, entails being a game-changer. Whether I am using innovative marketing tactics to brand an event or negotiating ground-breaking sponsorship deals, I want to make a positive, lasting impact on the properties and brands I work with. More importantly, I am excited about one day taking the skills, knowledge and contacts I have acquired from HBS and my later career and applying them to a non-profit model within the sports world. HBS is educating leaders who make a difference in the world and I hope to do just that through pursuing a career about which I am truly passionate.
How did HBS prepared you for your internship & your long term career?
While HBS prepared me for my internship and long term career by teaching me a number of technical skills I will use on a daily basis, even more valuable to me are the countless opportunities I have had through the case method to approach problems from myriad angles. Being able to teach students to think outside the box is no easy feat yet HBS accomplishes just that. It wasn't until I started my summer internship that I noticed my methods for problem-solving were vastly improved. I was able to examine an issue from various perspectives and think about a solution in a more holistic fashion. This is a skill that will not only be helpful to me in a professional setting but also in every-day life. Additionally, as someone who prior to school was somewhat reticent to speak up in meetings, I noted a drastic change in my demeanor over this past summer. Not only was I eager to share my ideas with my colleagues but I found I was able to express my ideas clearly and concisely - an ability that no doubt was the result of the encouraged dialogue of the case method.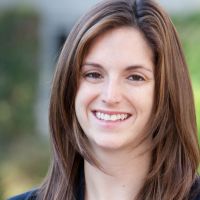 Industry
Function
Location
Undergraduate Education
Dartmouth College
HBS Activity
Co-president: Business of Sports Club
Marketing & CPG Club
Entertainment & Media Club
Summer Internship
Marketing Intern, Olympic Park Legacy Company, London