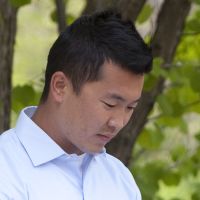 Industry
Function
Location
Undergraduate Education
United States Military Academy, West Point, NY
HBS Activity
Co-President of the Armed Forces Alumni Association
TechMedia Club Member
Co-President of the Triathlon Club
Summer Internship
Strategy Analyst, Lockheed Martin Corporation
Current Position
Division Director, Institute for Defense and Government Affairs
"
Amazing things tend to happen when someone, armed with the right tools, pursues a true passion."
Why was earning your MBA at HBS important to you?
Three years ago, I made the difficult decision to leave the US Army and enter the private sector. An MBA was a natural next step because I needed the business skills and credibility, but HBS was the right next step simply because of the people. Everyday I'm exposed to the brightest and hungriest minds I've ever encountered. Everybody from the staff and faculty to my classmates and alumni has made an important and deep impact on my becoming a better business leader.
How has your overall HBS experience shaped your goals & career path?
Before coming to HBS, I thought I'd pursue a career in the defense industry after school and this has remained unchanged. HBS has, however, helped me articulate why this is a passion of mine and allowed me to increase the scope of my goals. Through learning about many different industries and how successful leaders have positively impacted the world through business, my desire is to leave a similar impression while prioritizing a balanced life.
What are you most looking forward to in your career?
Amazing things tend to happen when someone, armed with the right tools, pursues a true passion. As I enter the defense industry, I look forward to finding that particular path within the industry that best fits me - the path that drives me to make the biggest impact and the path that simply is the most fun for me. I'm excited to apply my newly gained skills and knowledge in an industry I'm truly passionate about.
How did HBS prepared you for your summer internship & long term career?
When going to class every day, it's hard to realize exactly how much one's learned. My internship at Lockheed Martin helped me realize just how powerful the HBS MBA is. In just one year, I went from not having heard of a cash flow statement in my life to performing due diligence on potential acquisition targets, assisting seasoned General Managers in go-to-market strategies, and launching a new business model. I felt comfortable contributing in meetings with executives and by the end of the summer, I can say that I was proud of my accomplishments. Now as I reflect back on my 2 years at HBS, I have confidence in making immediate, insightful, and deep impacts at my next organization. While I know I still have a tremendous amount to learn to master my craft, I feel that HBS has helped me form a focused mind that allows me to ask the right questions and see the big picture.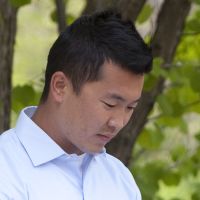 Industry
Function
Location
Undergraduate Education
United States Military Academy, West Point, NY
HBS Activity
Co-President of the Armed Forces Alumni Association
TechMedia Club Member
Co-President of the Triathlon Club
Summer Internship
Strategy Analyst, Lockheed Martin Corporation
Current Position
Division Director, Institute for Defense and Government Affairs