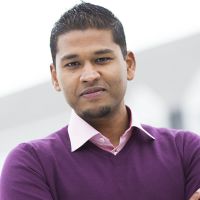 Industry
Function
Location
Undergraduate Education
University of Delhi
HBS Activity
VP, Public Speaking Club
VP, India Conference at Harvard 2014
Co-Chair, India Conference at Harvard 2015
Summer Internship
M&A and Strategy at Anheuser-Busch Inbev, Shanghai, China
"
I am looking for a career which offers me the opportunity to pursue my passion for leadership."
Why was earning your MBA at HBS important to you?
For me the purpose of an MBA is to develop and refine one's political, economic and social worldview, by debating, listening to and understanding the views of the faculty and fellow students.

Harvard Business School, with its world class professors and accomplished alumni attracts some of the most successful and driven MBA candidates. I chose the school based on the learning potential from such intelligent and committed individuals.

With the case method, each student is dependent not only on his/her analytical skills but also in his/her ability to engage and communicate such analysis in a clear and easy to understand manner with your fellow colleagues. I was keen on such a collaborative and dynamic learning environment as opposed to a lecture based one.
How has your overall HBS experience shaped your goals & career path?
The school's professors continue to drive students to think beyond their first five years, post business school. Each professor has his/her way of prodding students to continuously think about what they really want to do, and to look beyond the first job. That has helped me choose my internship in a more thoughtful and rigorous way. It was inspiring to see fellow students take that leap of faith, and commit to trying out certain roles that they are really passionate about but ones which have short-term pain points such as lower salaries, relocation requirements, and so on. The school has given me the support, opportunity and most importantly courage to take that leap of faith and do what I really want to do.
What are you most looking forward to in your career?
Harvard Business School strives to educate leaders who make a difference in the world. At the heart of this lofty goal is a simple message that the school imbibes in all of its students. The school teaches you that to truly make a difference in the world, one must identify and then whole-heartedly pursue one's passion.

I am looking for a career which offers me the opportunity to pursue my passion for leadership. I am looking to lead people to deliver strong results in a responsible and sustainable manner, to lead businesses to engage with local communities that build lasting and meaningful relationships, and to lead organizations that pioneer positive change in the world.
How has HBS prepared you for your current role and your long term career?
I am interning with Anhesuer-Busch InBev in Shanghai, China for the summer of 2014. I chose this opportunity to further anchor my understanding of international business.

Firstly, the opportunity to be part of a highly diverse section at HBS, with individuals from many countries, has helped to shape my understanding of cultural nuances. Such a cross-cultural understanding will help me to integrate well, into my new role in China. Secondly, communication remains one of the most critical skills required of a global leader. The school's focus and vast experience teaching communication through the case methodology, has helped to improve my clarity of thought and verbal communication skills.

With an excellent curriculum, exceptional faculty and ambitious goals, Harvard Business School remains committed to developing world class leaders. The passion that defines the school has inspired me to look beyond the immediate future and take risks in order to position myself to make a difference in the world.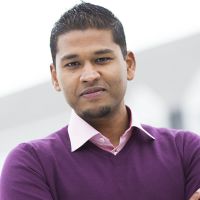 Industry
Function
Location
Undergraduate Education
University of Delhi
HBS Activity
VP, Public Speaking Club
VP, India Conference at Harvard 2014
Co-Chair, India Conference at Harvard 2015
Summer Internship
M&A and Strategy at Anheuser-Busch Inbev, Shanghai, China