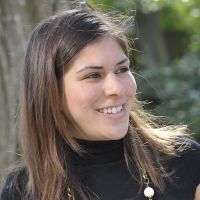 Location
Undergraduate Education
Harvard University
"
One thing I realized about myself is that it is important for me to be able to learn new things on a regular, if not daily basis."
Why was getting a business education important to you?
Obtaining a business education was important to me because my past work experience involved learning a very narrow and specific skill set and I wanted to obtain a more general understanding of business before I continued down a path that would continue to hone in on a limited number of skills. With a business education, I feel that I have opened the door to many different additional opportunities for myself.
With a business education, I also feel that I have a better understanding of the way the world works, which is important to me. Lastly, while I loved my job, I also loved having the opportunity to return to an academic environment and challenge myself via fascinating discussions both in and out of class and via course projects that I was able to choose for myself on my own.
How has your HBS experience shaped your career path?
HBS has shaped my career path in ways that I would never expect. I went into HBS with a set career path in mind, and going to HBS made me realize how many careers there are that would be perfect for my interests and strengths. From my time at HBS, I have also learned an incredible amount about myself. One thing I realized about myself is that it is important for me to be able to learn new things on a regular, if not daily basis. This has shaped my career path because as I search for the ideal job, ensuring that new learning takes place on a regular basis has become much more of a priority.
What are you most looking forward to in your career?
I am looking forward to forging a career path that involves lifelong learning and to a career that involves working with bright and intelligent people, many of whom hopefully have the same goals and aspirations as my classmates at HBS. I also look forward to being able to give back, after receiving so, so much from giving career advice, connecting one person to another and teaching others things I have learned (both classroom and non-classroom related).
Independent of what I end up doing long-term, I want to be able to derive meaning from my career in the sense of knowing that my work had tangible positive effects on the quality of life of some or many around me. This can take many forms, but knowing that my work will add to the betterment of society is something for which I cannot wait to start doing.
How has HBS prepared you for your new job?
HBS has helped me become a better speaker and enunciate my thoughts more clearly. I believe this will be important in any job. Also, HBS has given me confidence to take on higher level challenges. Coming from a non-traditional business background, I knew the intricacies of player contracts and negotiating, and I was an experienced statistics cruncher - but I had very little exposure to subjects like finance and accounting. As one of the youngest students in my class, speaking in front of a class of ninety people was initially terrifying. Yet, being able to add significant contributions in a class with people who had worked in finance for years showed me that I am able to take on tasks that initially seem challenging with confidence.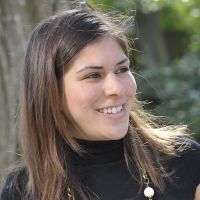 Location
Undergraduate Education
Harvard University