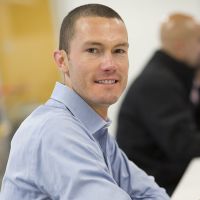 Industry
Function
Location
Undergraduate Education
Clarkson University
HBS Activity
Design
Retail and Luxury Goods
Marketing and CPG
Business of Sports
Summer Internship
Management Intern, MuleSoft
"
I really craved a learning experience that was more immersive and interactive, and I knew that the case method would provide this advantage."
Why was earning your MBA at HBS important to you?
Prior to business school at HBS, the majority of my educational experience had taken place largely within a lecture-based setting. While this approach had provided a solid foundation of knowledge, in deciding to enroll in business school, I really craved a learning experience that was more immersive and interactive, and I knew that the case method would provide this advantage. Likewise, by throwing myself into this unique setting, I knew I'd be forced to apply the full breadth of my academic and professional experience, as you're constantly being challenged by the wide variety of business cases and your classmates' diverse perspectives. Finally, by getting to experience this learning method with so many unique and intelligent classmates, I knew I'd gain a lasting experience that I couldn't get anywhere else.
How has your overall HBS experience shaped your goals & career path?
HBS has been really instrumental in giving me exposure to so many different varieties of industry, business model, job function, and potential future opportunities that I've opened my eyes to the immense amount of potential that exists after graduation. This is not to mention the culture of sharing and community that exists among classmates, teachers, and alumni. With all of this, I've been able to envision a future career that lacks any limitations, and I look forward to making the most of it.
What are you most looking forward to in your career?
With all the training we have in handling unexpected questions and unfamiliar situations at HBS, I'm looking forward to feeling confident in that I am prepared to face any situation that business can throw at me. No matter how frightening or stressful it may seem at first.
How has HBS prepared you for your current role & your long term career?
HBS gave me a deeper sense of connectedness to a larger community of individuals who are all extremely bright, curious, and more than anything, willing to help in a moment's notice. HBS prepared me for my internship and my career by providing a network of individuals that I know I can turn to at any time. With this, you really feel primed for success.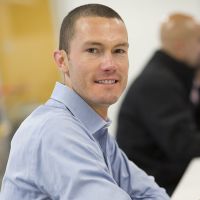 Industry
Function
Location
Undergraduate Education
Clarkson University
HBS Activity
Design
Retail and Luxury Goods
Marketing and CPG
Business of Sports
Summer Internship
Management Intern, MuleSoft