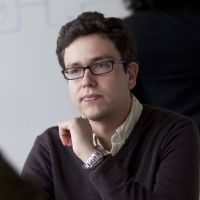 Industry
Function
Location
Undergraduate Education
Dartmouth College
HBS Activity
Co-President of HBS Real Estate Club
Current Position
Founder, Bay Realty Capital
"
I identified an entrepreneurial opportunity to provide affordable rental housing in the midst of a massive foreclosure crisis."
Why was earning your MBA at HBS important to you?
I came to HBS with a background exclusively in real estate finance, and I knew I needed to gain a broad set of managerial and entrepreneurial skills in order to become more successful later in my career.
How has your overall HBS experience shaped your goals & career path?
In my first year, I was focused on continuing my career in private equity real estate, but in my second year, I identified an entrepreneurial opportunity to provide affordable rental housing in the midst of a massive foreclosure crisis. While I continued to recruit, HBS's world-class faculty and its tremendous research and career resources encouraged me to pursue my dream of starting my own real estate firm. Additionally, as Co-President of the Real Estate Club, I had the opportunity to consult with a diverse set of industry leaders. Virtually all of them encouraged me to pursue this new business immediately after HBS. Finally, HBS quite simply gave me the confidence to embrace risk. Many students--including me--attended HBS in order to reduce future career risk. Throughout my two years at HBS, I learned that if you have a well-thought out business idea and a plan to execute, the bigger risk would in fact be to abandon that to pursue a "safe" career path. HBS is not insurance against entrepreneurial failure but it certainly increases the probability of entrepreneurial success.
What are you most looking forward to in your career?
The HBS experience has enabled me to pursue three of my greatest passions: starting and running my own business, investing in real estate, and helping others less fortunate than myself. However, I most look forward to the entrepreneurial aspect of management, despite its many challenges. To this end, I will need to embrace Winston Churchill's famous quote: "Success is going from failure to failure without losing enthusiasm."
How has HBS prepared you for your long term career?
HBS has given me the ability to "see the big picture." Investment and management decisions cannot be made successfully in a vacuum. Having participated in hundreds of case discussions, two independent study research projects, and an IXP in Malaysia, I now have a much broader perspective on business--and on life--which I believe has made me a more effective investor and manager. Additionally, I entered the Social Enterprise track of the Business Plan contest. This experience proved invaluable as it forced me to spend over a semester critically refining a business plan--taking it from a simple idea to a detailed investment and operational thesis--and then distilling several months of research into a brief fifteen-minute pitch to potential investors, which is something I expect to do quite often post-HBS.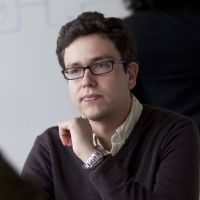 Industry
Function
Location
Undergraduate Education
Dartmouth College
HBS Activity
Co-President of HBS Real Estate Club
Current Position
Founder, Bay Realty Capital