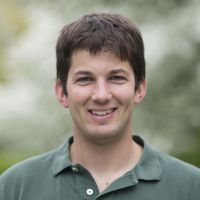 Industry
Function
Location
Undergraduate Education
United States Military Academy, BS Economics, 2007
Previous Experience
Tesla Motors; US Army Corps of Engineers; US Army 25th Infantry Division
HBS Activity
Armed Forces Alumni Association
Investment Club
"
When you have friends and colleagues who have given their lives in conflicts related to oil interests, you're motivated to find ways to reduce oil dependency."
For Ben Faw, a lifelong interest in both military history and leadership made West Point a logical destination. But upon graduation, when Ben had many options at his disposal, he responded to a calling that went deeper than mere logic. "I decided to go into the infantry," he says. "West Point prides itself as a leadership development organization — and the infantry is the epitome of that. Once ankle deep, I figured I might as well go up to my chest."
As a first lieutenant, Ben served as a platoon leader in northern Iraq from October 2008 to October 2009. Although he made it through his tour of duty, previous injuries from an airborne exercise worsened on the field, leading him to seek less strenuous duty. In a move that is unusual for an infantry officer, Ben became an aide-de-camp to a one-star general in the Army Corp of Engineers. There, he was part of a team "responsible for everything from military construction on bases to groundbreaking environmental restorations" on rivers and other natural features.
When his injuries prohibited Ben from getting the clearance necessary to follow his commanding officer to Iraq for the draw-down, he began the discharge process, using his accrued vacation time to fulfill an internship with UBS in New York. "I had always wanted to experience what it's like to work on Wall Street," Ben says, "and I wanted to build up some strength in quantitative skills."
Driving on an open road
Anticipating his application to business school, Ben sought more private sector experience. Through a friend of a friend, he found an opportunity at Tesla Motors where he worked on global supply chain coordination. "I was impressed by what Elon Musk was trying to do to disrupt the auto industry and bring in the electric vehicle," he says. "But it's also a deep personal interest of mine to wean ourselves from oil. When you have friends and colleagues who have given their lives in conflicts related to oil interests, you're motivated to find ways to reduce oil dependency."
Ben came to HBS hoping to "re-tool" his leadership skills "from a military setting to a broader setting. HBS would give me a more holistic look at how business and the world are interconnected." Further, Ben says, "At West Point I realized that the friendships I build are worth more than any money. I figured HBS would be well worth the investment if I made one good friend." Once on campus, however, Ben discovered that he had underestimated the social scope of the school. "I've been pleasantly surprised by the number of quality people here. My only regret is that there is no way to meet all of them."
Ben has also found help and encouragement from the school's support services. His injuries, for example, make it difficult for Ben to remain seated for long stretches of time; school administrators reached out to faculty to communicate the issue and help make accommodations for his need to stand or stretch during classes. To help Ben navigate career possibilities, MBA Career and Professional Development led Ben to a career coach who graduated from both HBS and West Point.
For the summer, Ben will intern with LinkedIn in San Francisco where he will "gain more experience in an area I don't know anything about." His future plans remain deliberately open to serendipity. "Maybe some people can chart their lives five, ten, fifteen years out," Ben says. "But me? I think some of the most exciting opportunities come as a surprise. Flexibility is one of the virtues of the HBS approach. I'm comfortable not just with ambiguous situations, but with an ambiguous future as well."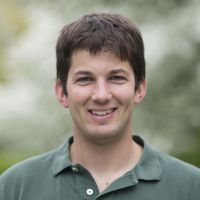 Industry
Function
Location
Undergraduate Education
United States Military Academy, BS Economics, 2007
Previous Experience
Tesla Motors; US Army Corps of Engineers; US Army 25th Infantry Division
HBS Activity
Armed Forces Alumni Association
Investment Club