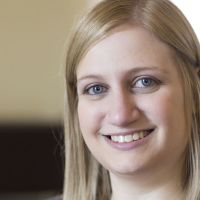 Industry
Function
Location
Undergraduate Education
University of Pennsylvania
HBS Activity
Elected Section Education Chair Member: Marketing & CPG
TechMedia
Human Capital Management
Texas Clubs
Summer Internship
Product Marketing Manager Graduate Intern, Google
Current Position
Consultant Associate, McKinsey & Company
"
Regardless of where I ultimately end up, I know that creating value for my community will be at the top of my priorities."
Why was earning your MBA at HBS important to you?
I felt that I had a lot to learn. I knew that the cases and skills taught at HBS would give me the foundation to be an effective general manager, and the case study method at HBS would help me develop my leadership skills. I felt that an MBA would give me the platform I needed to pursue my career goals, and I have found that to absolutely be the case. I can say confidently that I am a significantly different person, in both skills and leadership ability, than I was coming into HBS.
How has your overall HBS experience shaped your goals & career path?
Coming into HBS I wasn't sure what I would want to do after I graduated. Reading over 500 cases gave me a broad exposure to different industries and functions. Speaking with section mates with such diverse backgrounds gave me the inside scoop on what it is like to actually work in different industries. Participating in career days and taking self-assessments led me to a better understanding of what I am passionate about. And the ability to connect with recruiters at HBS showed me all of the great places I could end up after I left here. HBS quite literally opened up a new world to me and helped me navigate the path to discover what I wanted to do.
How has HBS prepared you for your summer internship & long term career?
I felt extremely prepared going into my internship. I felt that HBS had taught me the fundamental skills to be able to perform the technical duties of my job as well as the leadership skills to be able to make a difference in the organization I joined. In my long term career, I know that HBS will be incredibly valuable. On top of the skills I learned here, I look forward to utilizing the alumni network and staying in touch with the school. I know that there will be many times that I look back on my key takeaways from the classes, speakers, conferences, and panels I attended here and feel prepared to make the right choice in a difficult situation.
What are you most looking forward to in your career?
I look forward to the ability to have an impact. Regardless of where I ultimately end up, I know that creating value for my community will be at the top of my priorities. I feel confident now that I have the skills necessary to make a difference.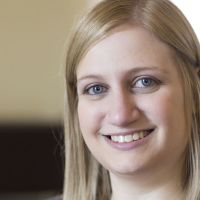 Industry
Function
Location
Undergraduate Education
University of Pennsylvania
HBS Activity
Elected Section Education Chair Member: Marketing & CPG
TechMedia
Human Capital Management
Texas Clubs
Summer Internship
Product Marketing Manager Graduate Intern, Google
Current Position
Consultant Associate, McKinsey & Company