Industry
Function
Location
Undergraduate Education
Clark Atlanta University
HBS Activity
Women's Student Association
Retail & Luxury Goods Club
Texas Club
African-American Student Union
Summer Internship
Summer Intern, BlackRock & Summer Consultant, IncubateNYC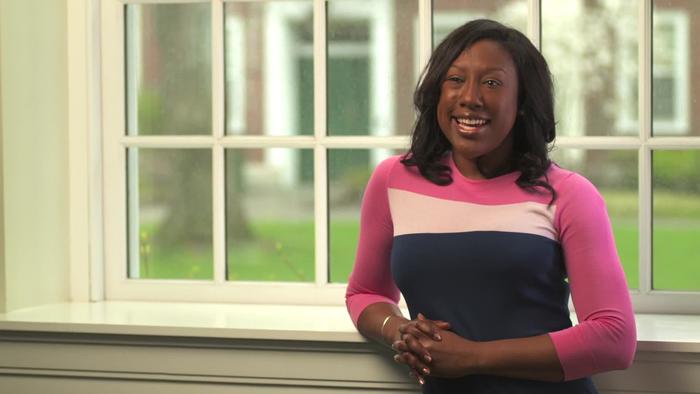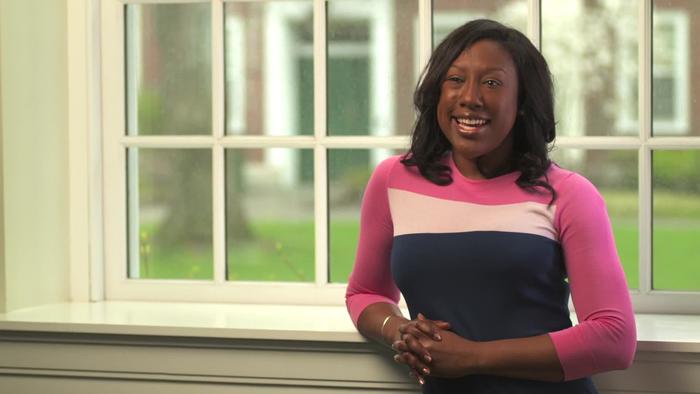 "
Harvard Business School taught me how to discuss critical business topics in a manner that inspires growth, impact and innovation."
Why was earning your MBA at Harvard Business School important to you?
I have been a student and practitioner of business for several years. I started requesting to attend college-level business camps and internships while I was a still a high school sophomore in Houston, Texas. While majoring in business in college, I held internships across a variety of industries (including media, oil, and financial services) every summer, and held full-time positions at two Fortune 100 companies before attending HBS.

The opportunity to learn at Harvard Business School presented an opportunity to further my interest and practice in a way that I had not experienced before. Through the case study method and experiential activities, I knew that I would be challenged to make important decisions in a managerial context, very similar to the CEOs that I have admired over the course of my career. In my journey towards leadership, I wanted to develop the skills to evaluate critical business decisions in the face of uncertainty, ambiguity and environmental change, a situation that many leaders face on a daily basis. Concurrently, it was equally important for me to learn from and about a diverse set of backgrounds and industries, given my last five years spent in the throes of the US financial services industry.

I knew that I would be making a significant pivot in my career after business school, and I wanted to develop the personal skills that would prepare me to both learn and contribute in a variety of industries.
How has your overall Harvard Business School experience shaped your goals & career path?
All of the resources at Harvard Business School are designed to help you make more informed and thoughtful decisions about your career, taking into account the personal and professional nature of the opportunities available to us. Through learning directly from over 900 classmates - including farmers, entrepreneurs and brand managers - I was exposed to careers in business that I didn't even know existed. In participating in various industry and affinity club groups, I was able to further my understanding of both social and industry topics, building both a network of colleagues and relevant skills.

Personally, I thought that I would be pursuing a "niche" career path. HBS provided me with a diverse set of resources - classmates, alumni, case studies, career center - to help evaluate and shape this path. There was an unrelenting commitment to helping me achieve on my own terms. I strongly believe that this is the difference that allows us to become the leaders that have a positive impact on the business community.
What are you most looking forward to in your career?
I am looking forward to having a significant impact on both the companies and people that I encounter in my career. I want to use my experience and skills to help develop my team members and contribute to the mission of our company. Whether it is making something faster, better or more efficient, I am looking forward to having an impact on those around me, while inspiring the next little girl from Houston, Texas.
How has Harvard Business School prepared you for your current role and your long term career?
Harvard Business School has provided me with a number of resources to ensure that I am prepared for my career transition. Through meeting with the career coaches, I gained firsthand insight into industry trends, career development opportunities, and a network of contacts with alumni and professors. More importantly, Harvard Business School taught me how to discuss critical business topics in a manner that inspires growth, impact and innovation.
Industry
Function
Location
Undergraduate Education
Clark Atlanta University
HBS Activity
Women's Student Association
Retail & Luxury Goods Club
Texas Club
African-American Student Union
Summer Internship
Summer Intern, BlackRock & Summer Consultant, IncubateNYC