Industry
Function
Location
Undergraduate Education
Harvard University
HBS Activity
Entertainment & Media Club
Asia Business Club
Greater China Club
Marketing & CPG Club
Co-President of the Christian Fellowship
Summer Internship
Summer Strategy Fellow, Lincoln Center and MBA Intern, Mirada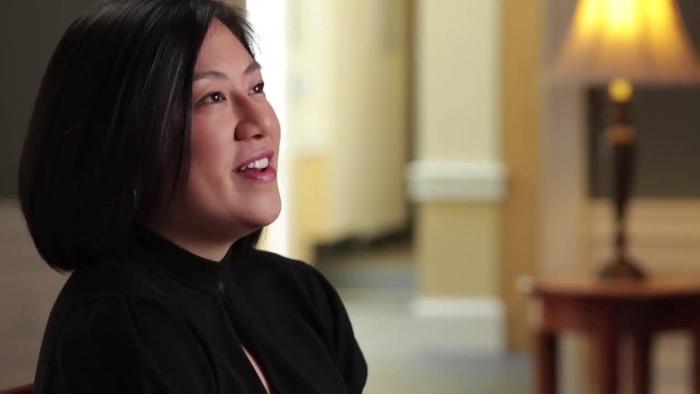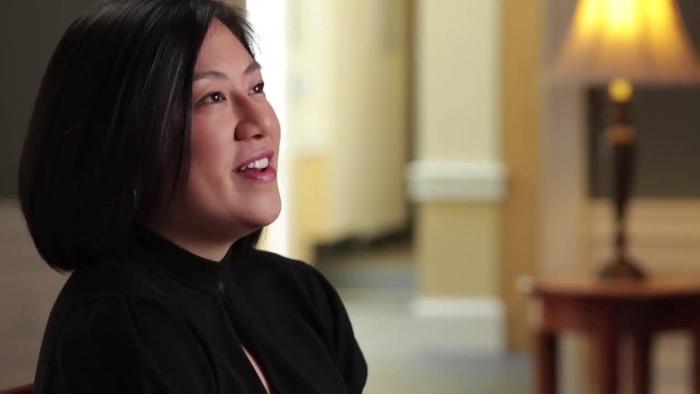 "
I look forward to being a bridge between people and cultures - business and creative, the US and Asia."
Why was earning your MBA at HBS important to you?
First, I was drawn to the application-based nature of the MBA degree. My college experience was heavy on social theory and deep intellectual debate, which gave me a solid foundation to examine broader issues in society. However, I have always wanted to take theory beyond the classroom into a real world setting and make a tangible impact. I felt that an MBA would best equip me with the skills and mindset to do that. I was attracted to HBS in particular because of the diversity and strength of the student body - 900 amazing people from many different countries and industries to learn with and learn from. As a Social Studies/East Asian Studies concentrator with a strong interest in disability rights and education as well as entertainment and performing arts, I still felt welcome and celebrated by HBS and knew there would be many resources at my disposal to pursue my passions.
How has your overall HBS experience shaped your goals & career path?
From the beginning, the consistent message I received from HBS and my classmates was to pursue my passions and resist the pressure to go into a financially rewarding but not personally fulfilling career. It was not easy to change direction, especially from a traditional business path like consulting to a very nontraditional path like entertainment/media. But the many career panels, career coaches, alumni and classmates available to help me in the decision process boosted my courage and imagination by pointing me toward the plethora of resources at HBS and giving practical advice.
How has HBS prepared you for your summer internship?
The many career resources at HBS have helped me in reevaluating my career direction, exploring options, and getting connected with the right people. The industry panels, visioning exercises, career teams, career coaches and alumni database have been very valuable. Academically, the HBS case method has sharpened the way I think about business problems and provided me with many useful frameworks to tackle issues I might face in the workplace. Student clubs have also been vital to this process, offering career treks, alumni networking, and the chance to connect with like-minded classmates. As a conference panel organizer for the Entertainment/Media Club, I was able to network with many industry executives and secure a summer internship. In my second year at HBS, I will be Chief Creative Officer for this club and hope to encourage more creative collaborations among HBS students and start conversations about bridging business and creative aspects of the industry. The Christian Fellowship at HBS has also been instrumental in challenging me to think about my life vision and purpose, of which career is an important but not the only part. I will be co-leading the fellowship next year and want to keep encouraging my peers to reflect deeply on their life goals and relationships, and how to be fulfilled in both.
What are you most looking forward to in your career?
I look forward to being a bridge between people and cultures - business and creative, the US and Asia. My dream since childhood has been to write stories that inspire people, and I love to see the spark in someone's eyes when a new idea has transformed the way they think, or when a beautiful piece of writing or music has inexplicably moved them. I want to make such stories and art available to a greater audience, transcending national borders, language and other dividing lines. It is unfortunate that the business and creative sides of the entertainment and arts industry are often at odds with one another; with my creative passion and business background, I hope to better understand and work with people on both sides, ultimately to deliver a higher quality product that is rewarding both artistically and financially.
Industry
Function
Location
Undergraduate Education
Harvard University
HBS Activity
Entertainment & Media Club
Asia Business Club
Greater China Club
Marketing & CPG Club
Co-President of the Christian Fellowship
Summer Internship
Summer Strategy Fellow, Lincoln Center and MBA Intern, Mirada