Arvind Chandrababu
MBA 2015
Industry
Location
Undergraduate Education
University of Texas at Austin
Previous Experience
Education
Current Position
Product Manager, Google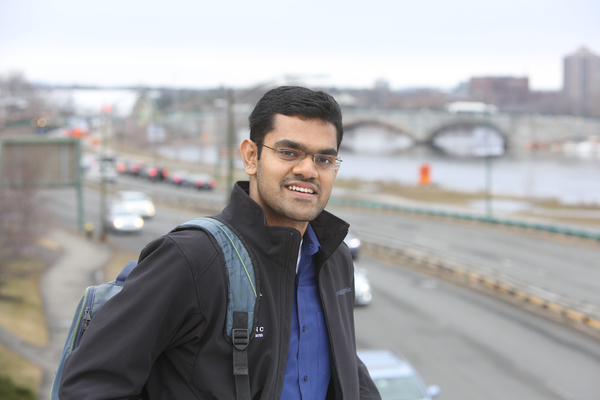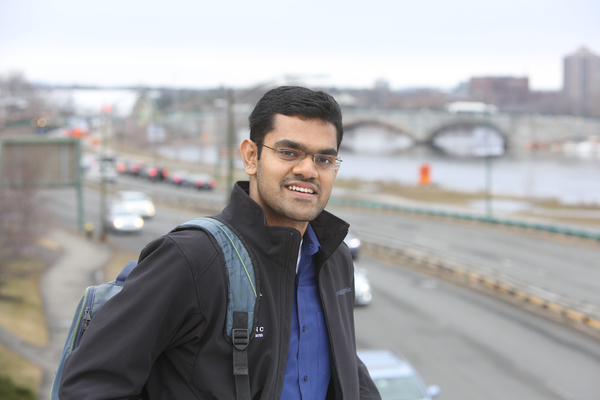 "
When people develop commercial models, they can make a great idea a more widespread phenomenon."
What led you to the HBS MBA program?
When I was an undergraduate at the University of Texas, Austin, studying electrical engineering, I realized that as much as I enjoyed coding, I didn't want to spend eight hours out of every day in front of a computer. I wanted to have more face-to-face interaction, and greater personal impact.
To make the career shift, I applied for and was accepted into HBS' 2+2 program. For my first year of work, I taught 9th grade math in Houston, then I spent another year in India, first as a teacher, then as an assistant principal.
Are you still interested in education?
I have two career goals: I want to stay in education, with a focus on ways technology can be applied to have a more widespread impact on quality, and I want to eventually go back to India. I'm interested in for-profit schools that can improve access for children at the base of the pyramid. I see my role as entrepreneurial, both in technology and in school-building.
How has your HBS experience shaped your ambitions?
Biggest contribution: the interaction with professors and their ideas. For instance, my "Business at the Base of the Pyramid" class on entrepreneurship changed my mind on the best approaches for pursuing my career. Initially, I thought building schools would be a nonprofit enterprise. But studying things like the rise of microfinance really changed my mind. When people develop commercial models, they can make a great idea a more widespread phenomenon. That's what I want do with education.
Have the last two years change your perspectives on business leadership?
A lot. There's no one type of leader. Being an effective leader comes from within, it comes from being authentic—knowing your values and staying true to them.
Where are you going after graduation?
Google. I was recommended to the company by a friend who works there; they contacted me early last September. I feel that it's perfect for me. I'll be in product management, which means taking a product from initial concept to launch and post-launch. It's very well-rounded because I can get involved in all aspects of the product, and in how users relate to the product, in terms of design, development and marketing.
Industry
Location
Undergraduate Education
University of Texas at Austin
Previous Experience
Education
Current Position
Product Manager, Google