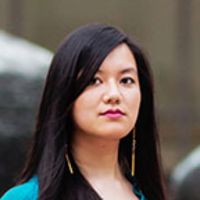 Industry
Function
"
I knew that I had to get into the industry that had impacted me as a young woman, so I could ultimately use media to impact other women"
What's the story behind MOGUL?
"When I first moved to America, I did not know a word of English, but it was by watching films, reading books, and listening to the radio that I ended up learning how to speak the language. Through that experience, I recalled what a powerful tool media is for learning, for change. After graduating from Yale and Harvard Business School, I knew that I had to get into the industry that had impacted me as a young woman, so I could ultimately use media to impact other women like me.
"I subsequently founded MOGUL, a worldwide platform connecting women to top trending content, including articles, videos, jobs, events, products, and discussions, that are personalized to their interests. By curating content from third parties, producing original content, and enabling users to also contribute, the platform empowers women to share knowledge and discover new opportunities around the world, to which they would otherwise not have access."
Why, in your opinion, is MOGUL important?
"With over a million users upon launch, MOGUL is now visited by over 208 countries and 17,878 cities worldwide, just four months later. We've partnered with top organizations, such as MTV and UStream, to drive initiatives in support of women. As shown in Forbes, for example, MOGUL produces an original series called "How She Did It," which features women around the world speaking on their various journeys and how they rose within their respective industries. MOGUL also features top trending stories, jobs, events, products, and discussions, which users may then further upvote or downvote or comment on, thus voicing their opinion. By personalizing all such content to our users' interests, we enable women to think outside the box and realize the many things they can accomplish.
"Ultimately, the MOGUL platform leverages technology to connect women and empower them to learn from each other as well as support themselves."
What have been the best and most challenging parts about launching the company?
"The best part of launching MOGUL has been developing a product that has the potential to create a lasting impact on women, worldwide. As the lead developer at MOGUL, I coded the first version myself, using Ruby on Rails. It has been an incredible journey, to achieve significant user traction upon launch and continue to scale our growth through new, innovative content, product features, and partnerships with top-tier brands.
"With our work on MOGUL being recognized by Business Insider, Forbes, Huffington Post, Yahoo!, and Cadillac, it is exciting to leverage the internal and external momentum we have achieved, in order to ultimately build MOGUL into a global brand. Yet it has been challenging to balance all of the above with fundraising simultaneously. Thanks to our user traction, however, we have been able to raise sizable capital through inbound inquiries from prominent investors as well as recommendations."
What are your short- and long-term goals for MOGUL?
"Our short-term goals are: international, mobile, and video. With millions of users now accessing us from over 208 countries, we have introduced features enabling the translation of our content into any language. With over 70% of our users accessing via mobile, we have also ensured that MOGUL is fully responsive on mobile and will soon launch a mobile app on iPhone. Noting the passionate following of our original video series, "How She Did It," as well as the user engagement on our curated videos, we will also be further focusing on video.
"In terms of our long-term goals: we aim to become the one-stop destination for women worldwide. To get there, we are focused on scaling user growth by bolstering our technological tools and community engagement. Ultimately, by having users submit, interact with, and voice their opinion on each piece of content on the platform through upvoting and commenting, we are propagating the democratization of media."
What is Harry Potter really like? [Pham met actor Daniel Radcliffe when he presented her with the Cadillac 2014 Innovator Award for her trailblazing contributions to the film arena. Read more at http://wilesmag.com/2014/ivyconnect-awards-with-daniel-radcliffe/.]
"Daniel Radcliffe is a true gentleman and wonderful companion on the red carpet. We interviewed with dozens of reporters, ranging from CBS to Glamour along the way, and he was highly engaging in every interaction, no matter who the person or publication. I very much respect his kind-hearted nature and candor."
How do you use what you learned at HBS today?
"At HBS, I learned to think on my feet and make optimal decisions, with limited information, while overcoming complex problems. In the media and technology sector, as the landscape continues to evolve, this has become an invaluable skill. Especially within a startup, you must continually balance different challenges and opportunities and make choices based on your long-term vision and present resources."
Can you finish this sentence? "My HBS experience was…"
"Life changing. I met some of the most incredible people with whom I will ever have the pleasure of being friends, colleagues, and partners."
Follow Tiffany Pham on Twitter at https://twitter.com/tifftpham.
For more information on MOGUL, go to https://onmogul.com/.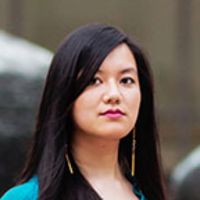 Industry
Function