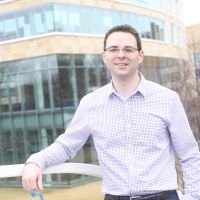 Industry
Function
Location
Undergraduate Education
Columbia University
Current Position
President, UP Education Network in Boston
"
Our professor said something that I'll never forget: "If we only engage your mind, we have failed.""
Where are you now and what are you doing?
I'm the president of UP Education Network in Boston. We serve as a third party administrator for our district clients, charged with the responsibility for turning around failed or failing schools.
Can you tell us about the path that led you there?
After graduating from Columbia, I worked for a year with a nonprofit. I was deeply committed to the mission, but I realized the administration didn't have the strategy, management, and organizational skills necessary to maximize impact. Also, I was only 23 and wanted to explore other sectors.
So I jointed LEK Consulting in Boston where I gained a lot of basic business, analytical, and strategic skills, and exposure to a wide range of industries from airlines and retail to biotech and P.E. But fundamentally, I wasn't passionate about the mission of some of these projects. That's when I helped LEK join Inspire, a consortium of strategy consulting firms who organized a team of pre-MBA consultants who volunteered five to ten hours a week to educational nonprofits. After a year, Inspire asked me to serve as its executive director. In that role, I saw the tremendous power of applying business thinking and management skills in the service of nonprofits in the social sector.
What influence did HBS have on your ambitions?
I came to HBS for two reasons. First, in my nonprofit work, I noticed that effective organizations were led by executives with a broad set of skills, not just in strategy and finance, but in leadership, operations, and marketing—and in how they all fit together for high-performance. That's what attracted me to HBS's general management approach.
Second: the case method. It helps you develop functional expertise, yes, but always within the broader context of the entire organization.
Once on campus, I was surrounded by diverse and talented people, many of whom I remain friends with to this day. Special events were important, too. At the Social Enterprise Conference,  I saw the depth and breadth HBS has in applying management and strategy skills to a wide range of areas in the social sector.
Does any particular class have special relevance for you?
In my 1st year, I took Entrepreneurship in Education Reform—and it was transformative. In case after case, we saw systemic injustice in so many US cities, school system after school system failing. After many classes, I walked out angry or disappointed or frustrated. But our professor said something that I'll never forget: "If we only engage your mind, we have failed. I want you to bring your full self—your mind, your heart, all that you are, to every class." I think that's why, in the end, I ultimately left class with hope and a vision of what might be possible.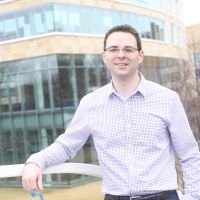 Industry
Function
Location
Undergraduate Education
Columbia University
Current Position
President, UP Education Network in Boston