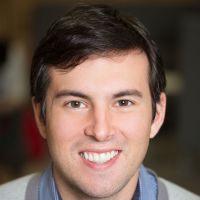 Industry
Function
Location
Undergraduate Education
New York University
Previous Experience
Venture Capital Analyst, Bessemer Venture Partners
Current Position
Founder, www.NextWaveHire.com
"
Over the last few years I taught myself to code. Now I'm learning how to hire and manage. It's a never ending series of challenges that wakes you up in the morning."
Why was earning your MBA at HBS important to you?
When I was working in venture capital, I ran into so many CEOs that had gone to HBS.  When I was accepted into the program, every single one said, "I'm jealous, you're about to have two of the best years of your life."  If you're going to live your life around happiness, then you should go to HBS.  You're going to have more fun than you could ever imagine.
It just so happens that this experience is also great for your career.  The people you meet are incredibly impressive, and the opportunities you will have to push yourself are virtually unbounded.  To give some specifics, there was one day at HBS where I worked out in the morning with two former Navy SEALS, had a negotiation exercise against two people who had each won a national debate championship, and then ended the day with a former entrepreneur turned VC and a handful of other classmates.  Where else can you do that?
How did your overall HBS experience shape your goals & career path?
HBS gave me a lot more confidence.  Time and again the experience taught me that I could succeed in a competitive environment full of talented people.  Sometimes this was in the classroom, and other times it was out doing real work at internships, trying to start my own company, or over winter break when I was in Istanbul for Field 2 doing a research project for Turkey's largest investment bank.
What have you most enjoyed about your career thus far?
I love to learn, and that has been my biggest joy thus far.  When I was in 6th grade, I opened my first brokerage account and started wading into the world of investing.  Over the last few years I taught myself to code.  Now I'm learning how to hire and manage.  It's a never ending series of challenges that wakes you up in the morning.
How has HBS helped you make an impact?
I've been inspired by my classmates.  I get to visit companies they've built, watch their organizations highlighted in all sorts of media outlets, and generally get to hear about all the incredible things they are accomplishing to make a difference in the world.  This is inspiring.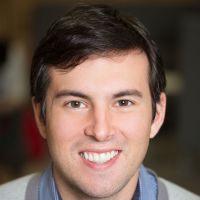 Industry
Function
Location
Undergraduate Education
New York University
Previous Experience
Venture Capital Analyst, Bessemer Venture Partners
Current Position
Founder, www.NextWaveHire.com