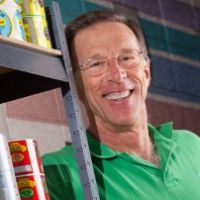 Industry
Function
Location
"
It's important to assist projects that can upgrade local infrastructure and support business growth"
In a small, undercapitalized cheese manufacturing operation in rural Wisconsin, Paul Scharfman (AB 1976, MBA 1979) saw the opportunity to develop a variety of specialty cheeses that would appeal to the palates of the growing population of ethnic consumers in the United States. Along the way, he has created jobs and improved his community's water system.
Focusing on efficiencies to fuel growth and create jobs, Scharfman's Specialty Cheese has doubled its workforce to 100 people over the past five years. By partnering with government authorities, Scharfman also has facilitated $2.8 million in public funding to upgrade the Reeseville, Wisconsin, water treatment plant, which processes his company's effluent. "It's important to assist projects that can upgrade local infrastructure and support business growth," he explains.
Scharfman, whose food-industry résumé includes a dozen years at General Foods, oversees a company that produces 35 varieties of cheeses, providing a welcome taste of home for immigrants from Central and South America, India, and the Middle East.