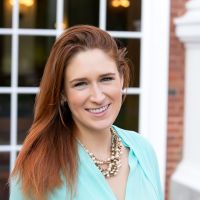 Industry
Function
Location
Undergraduate Education
University of Calgary
Current Position
Business Development Associate at Disney Parks & Resorts in Los Angeles, CA
"
When I attended the introductory meeting for the Hospitality & Travel Industry Club, it became clear to me right away that the hotel industry was where I was meant to be…"
Why was earning your MBA at HBS important to you?
I grew up in a very small town – you could call it "the middle of nowhere" – and have always been a bit of a dreamer, with aspirations to be a leader in the travel industry from a very young age. After earning my undergraduate degree I worked in management consulting, and wanted to move to a functional role in a company to deepen my industry knowledge and management skills. I knew that HBS, through its international reputation, strong alumni network, and high quality teaching method, would help me get more specific about what exactly I wanted to do, prepare me for this type of role, and open doors to new opportunities. Attending HBS was also especially important to me because of a memorable experience I had during my first week as a consultant. Two Class of 2006 alumna had just returned to the firm, and shared a presentation on their time at the school. It was incredible to hear about their transformational experiences at HBS – the eye-opening new perspectives they gained, amazing new friends they made, and unbelievable interactions with academic and business leaders they had. I immediately realized how impactful HBS had been on those two individuals and their classmates, and was hungry for that kind of experience to grow my own leadership potential.
How did your overall HBS experience shape your goals & career path?
HBS made me so much more certain of what I was meant to do and comfortable with making choices that are aligned with my interests and values. The significant support from Career & Professional Development, challenge and learning from the case method, and inspiration from deep, meaningful discussions with classmates all helped me uncover what I enjoy most, what is important to me, and what I want to achieve. I entered HBS open to a variety of paths, and when I attended the introductory meeting for the Hospitality & Travel Industry Club, it became clear to me right away that the hotel industry was where I was meant to be - I was passionate about the brands I saw in the presentation, I had been curious about the industry since a young age, and, most of all, the other students who were there were just so incredibly nice – something I love about the industry! It felt right, and the workshops I later attended, discussions I had with friends, and classes I chose to take affirmed it. The real light bulb came at the end of a class called Authentic Leadership Development, during which we were challenged to define our leadership purpose. I realized that what I really loved about the travel industry was the sense of discovery and awe you can have when you visit somewhere new, and defined my leadership purpose as "to enable others to experience things they never thought were possible". I think I've lived that purpose in my career since HBS, and will continue to in other roles I pursue. Thanks to on campus recruiting, I had an amazing experience interning at Starwood Hotels & Resorts, then accepted a full time offer with Disney Parks & Resorts, a company I'd always dreamt of working for and which certainly makes the impossible happen every day. After some time with Disney, I revisited my values and priorities, and realized I would thrive in a more entrepreneurial environment. In my current position with Stash Hotel Rewards, I help travelers searching for a meaningful travel experience discover great independent hotels.
What have you most enjoyed about your career thus far?
I've always enjoyed working with great people. At HBS we learned how leadership, culture, and team dynamics are critical to achieving success as a company and happiness as an individual. I have been fortunate to work with amazing leaders who have encouraged and enabled me to take on new responsibilities and grow professionally. In my current role, our leadership team gives me a ton of autonomy and I really value knowing that they trust me to do the right thing and learn from my successes and mistakes, but are also there for me when I need them. Of course it's not only about leaders, but also having a great team. Each person on my team has a really different background and perspective, and none of us are afraid to speak up about new ideas or to challenge each other...kind of like an HBS classroom. Everyone is also really nice and I just get so much joy from interacting with them every day. I love learning from my teammates, and there's nothing more rewarding than seeing someone else apply something I taught them!
How has HBS helped you make an impact?
My leadership purpose, "to enable others to experience things they never thought were possible", is derived not only from my passion for the travel industry, but also from my appreciation for the privilege of attending HBS. My parents don't have university degrees, and they wanted to ensure my brothers and I could achieve what we wanted in life without financial or educational limitations. They always emphasized the importance of school, and started a business together and worked intense hours to help pay for our undergraduate degrees. This is an embarrassing memory, but, during the Ty Beanie Baby craze in the '90s, they went so far as to reward us with a Beanie Baby each time we scored above 90% on an exam. I don't think they ever imagined that this focus during our childhood would lead to one of their children moving far from home and obtaining a Master's degree, especially at Harvard Business School! While a career in hospitality is a way to enable others to experience the impossible, I think that giving back to HBS can have an even more significant impact by giving others the same opportunity that I had. I am so grateful for my experience at HBS, and for the financial support I received from incredibly generous alumni donors, that I've chosen to remain involved with the school as a fundraising volunteer. I personally make a contribution every year, and I realize that I can make a much bigger impact by sharing my energy and passion for the school with section mates and helping them understand why it is important to give to HBS. Each dollar can go so far in not only funding groundbreaking research and other initiatives, but also providing funding for students who will go on to make a difference in the world. I'm also committed to giving other individuals access to the opportunities and encouragement that I had at a younger age. In the long term, I'd like to start a mentorship program for high school students in my home community. I tried to do it before HBS and had a difficult time engaging mentors and students while staffed on consulting projects 1,000s of miles away from home. It was only successful for one year at the time, and I'm open to recommendations on how to make this work sustainably!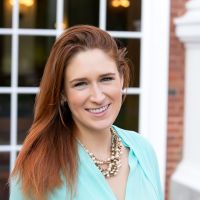 Industry
Function
Location
Undergraduate Education
University of Calgary
Current Position
Business Development Associate at Disney Parks & Resorts in Los Angeles, CA