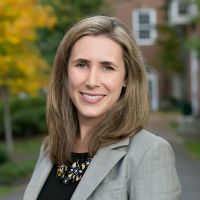 Industry
Function
Location
Undergraduate Education
Dartmouth College
Current Position
Associate, Power & Renewables Equity Underwriting, GE Energy Financial Services Stamford, CT
"
There are many things I enjoy about my work, but what I enjoy most is that I spend my days working with a small, entrepreneurial team helping to build companies that are working to solve some of the most pressing challenges we face in terms of energy and the environment."
Why was earning your MBA at HBS important to you?
I sought my MBA at HBS at a key moment of transition in my career, both in terms of industry focus and position. I was committed to pursuing a career in the energy industry, but wasn't entirely sure what form I wanted that career to take. I knew that HBS would give me unparalleled access to the resources and connections I would need to chart my desired career path. More importantly, I felt that HBS would give me the opportunity and resources to develop and gain confidence in my voice and my abilities as a leader in a way unlike any other institution.
How did your overall HBS experience shape your goals & career path?
My two years at HBS gave me the time and space to reflect on and clarify what really mattered to me, both personally and professionally. Throughout the experience, I felt that I was continually exposed to new ideas and opportunities and that the resources to explore and act on those opportunities were always within easy reach. I found myself impressed time and time again at the amount of time professors, classmates, career counselors and alumni were willing to spend with me to help me chart my path.
What have you most enjoyed about your career thus far?
At WindSail we invest in early commercial companies that are focused on energy innovation and sustainability. We do this in a unique way that enables growth while minimizing dilution for early investors and management. There are many things I enjoy about my work, but what I enjoy most is that I spend my days working with a small, entrepreneurial team helping to build companies that are working to solve some of the most pressing challenges we face in terms of energy and the environment.
How has HBS helped you make an impact?
The case study method at HBS is truly a remarkable educational approach. At its best, it teaches one to listen carefully and critically, to articulate one's views effectively to build consensus, and to change one's own mind when the evidence clearly indicates it is warranted. HBS has helped me make an impact in the organizations I have been a part of by helping me to develop the skills, knowledge and confidence to speak up, experiment, make decisions and always move forward.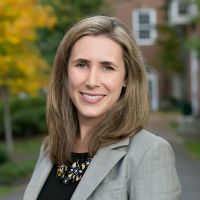 Industry
Function
Location
Undergraduate Education
Dartmouth College
Current Position
Associate, Power & Renewables Equity Underwriting, GE Energy Financial Services Stamford, CT