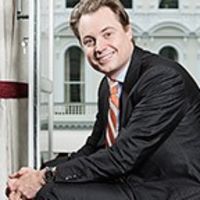 Industry
Function
Location
"
Improving conditions for climbers' guides in Nepal"
After scaling Mount Everest in 2013, Jan Petzel (MBA 2003) transformed his personal triumph into an opportunity to raise funds for the construction of a permanent shelter and medical facility in the Gokyu Lakes region of Nepal for the porters who assist the climbing expeditions.
"The work the porters do is incredibly hard. The average load is 60 pounds per person. They often sleep outside or on benches in communal rooms," says Petzel. "As the tragic events on Everest have demonstrated, it is paramount for us to continue to support the local communities."
He became acquainted with Community Action Nepal, a charity benefitting the people of Nepal, who are some of the poorest in the world. In reaching Everest's summit just before his 40th birthday, Petzel committed to raising nearly $17,000—20 percent of the cost of a planned shelter.
"After I finished the Everest climb, I gave away most of my gear to the porters," says Petzel, who has climbed all of the "Seven Summits"—the tallest mountain on each of Earth's seven continents. He now occupies himself at a more manageable altitude in London, where he works for Goldman Sachs as a managing director in the firm's Merchant Banking Division.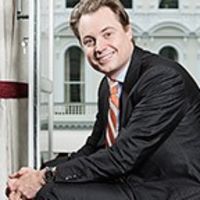 Industry
Function
Location