Pathways to Inclusive Entrepreneurship
Episode 2: The State of Entrepreneurship & Equity
Episode 2: The State of Entrepreneurship & Equity
Perspectives from Capital Creators is part two of the three-part Pathways to Inclusive Entrepreneurship series. We know that funding is critical for any founder, and we also know that female founders and founders of color, receive a woefully low allocation of capital. Maggie Sanchez (Host, MBA 1990), Jenny Abramson (Rethink Impact, MBA 2005), Leslie Feinzaig (Graham & Walker, MBA 2007), Suzanne Gauron (Goldman Sachs, MBA 2005), Marcos Gonzalez (Vamos Ventures, MBA 1994), and Jarrid Tingle (Harlem Capital, MBA 2019) discuss opportunities and roadblocks in the capital allocation process for investors focused on underrepresented founders; suggest actions funds can take to widen access to capital for female founders and underrepresented entrepreneurs; and offer advice and encouragement to underestimated founders.
Maggie Sanchez: Welcome to the second episode, Perspectives From Capital Creators. My name is Maggie Sanchez, your host for this exciting digital series, "Pathways to Inclusive Entrepreneurship." We're going to start with access to capital. We know that funding is critical for any founder. We also know that female founders and founders of color receive a woefully low allocation of capital. How is your fund tackling this problem?
I. Capital Allocators Driving Inclusion
Jarrid Tingle: Our mission is to invest in 1,000 diverse entrepreneurs over 20 years. The three things we're focused on are, one, getting capital into the hands of diverse entrepreneurs. We think that VC is a great way to attack this problem from the private sector side. We can back these founders so they can build wealth. They'll hire diverse talent. And they'll reinvest in their communities and empower others as they scale.
The second thing we're focused on is creating opportunities and on-ramps for diverse people to become VCs. We have an intern program. Over four and a half years we now have 88 interns. 31 of them are working full-time now in private equity or VC.
The third piece is to change the world through media, marketing, and storytelling. Facts and data don't really change how human beings think, but if you think about what actually changes public opinion, changes how people interact, it's got to be media, marketing, and storytelling. If I asked you, what does a CEO look like or what does a VC look? 95% chance you're going to say a white guy, or at least you're going to visualize that. That's what we're up against. And that's what we're focused on.
Leslie Feinzaig:We actually started out as a community. Five and a half years ago, I was out trying to raise venture capital for my company at the time, which was the intersection of gaming and education. And I tried, and tried, and tried, and somehow I just couldn't break through. And the experience of going through that was extremely lonely and almost really gaslit because I thought that there was something wrong with me. And I couldn't figure out how to fix it.
And so I started this Facebook group in early 2017. And there were 25 women CEOs in that group. And it grew. And today we are one of the most prominent communities of women founders and investors in the country, with more than 50,000 people, and more than 3,000 companies. We have made more than 20,000 unique connections between founders and investors and activated more than 20,000 founders along the way.
And I decided that if I was going to dedicate my life to accelerating the success of other women's companies, then I wanted to invest in them too. And so I raised a venture capital fund. And we invest in the best companies in our own communities. What we try to do is bring later-stage investors into the conversation early so that we can try to connect these founders to those closed networks and to those ecosystems that perhaps they're not a part of when they begin.
Marcos Gonzalez: We're tackling the problem by investing in diverse founders, and I wish that other funds would do too. When we started Vamos Ventures a few years ago, we're on our first fund right now, we've invested in 25 companies so far. All of them are led by diverse teams. And 90% of them are led by Latino or Latino entrepreneurs. So there's a lot of intentionality around it.
It's a strategy as well. It's a business and investment strategy for us. Many times, to find an opportunity where you can combine both impact and returns, that's something that's pretty unique. And that's what we see in the marketplace as an investor in diverse teams.
Jenny Abramson: Rethink Impact is the largest venture capital fund in the country, investing in female and non-binary CEOs who are tackling the world's greatest challenges. We believe that one of the most effective ways to solve this capital gap is by dedicating institutional dollars to female CEOs and creating an ecosystem to support them. And this work is critical, as the numbers are shocking and have actually gotten worse over the years.
As a former tech CEO myself, I was one of the few fortunate ones to be able to raise capital. But I often found myself as the only female in a given room or on a given stage. And for me, this was personal. Because my own mom ran the first institutional-scale venture capital fund investing in women. And what I saw is that the numbers had actually gone down. The percentage of dollars going to women had gone down in the 20 years since she had done this work.
And so starting Rethink Impact for me was about figuring out how to change that pattern so that when my own daughters are here 20 years from now, we aren't repeating the cycle over again.
Suzanne Gauron: The numbers are really distressing. Less than 3% of venture capital is directed at women-founded companies and less than 1% at companies founded by Black and Latinx founders. And that's been in a growing venture capital market, where more capital is flowing into this system, but it's not changing the representation.
We started launch with GS in 2018, with the idea that this was an investment program focused on amplifying our efforts in this area and being very clear that we thought that this was an excellent investment opportunity. So we invest in companies with Black, Latinx, and female founders. And we invest on the other side of the table as well, with venture capital and private equity firms that have diverse founders and investors.
We think it's really important to do both of these things, because again, it's a system. We can commit capital to companies, but they have to go out and raise subsequent rounds of equity funding. And they have to get additional customers. And all of those things require decision makers who are bought in like us. And so by investing in other investors, we think we can amplify this outcome as well, because diverse investors back more diverse founders.
II. Drivers of Disparity
Maggie Sanchez: From your perspective as an investor, what are the main drivers of disparity in the ecosystem? And to what do you attribute the underinvestment in female founders and founders of color?
Jarred Tingle: The main reason why there's a disparity in VC funding, in our opinion, is there's a lack of diversity on the allocator side. Paul Gompers did a study and essentially found that there's almost a one-to-one relationship between the race and gender of VCs and the race and gender of founders who get funded.
And that's on numbers terms. If you look at dollars, it's even worse, partially because people are more comfortable giving certain people money, but also, a lot of VC funding is weighted for the later rounds. And if these diverse and women entrepreneurs haven't gotten funding in the beginning, there's not going to be a later round.
And so the problem that we're focused on is that women and minorities represent about 70% of the US population, but only get about 4% of VC funding.>
Jenny Abramson: Venture capital at its core is a pattern-matching business. In other words, venture capitalists spend a lot of time analyzing what has made entrepreneurs that we've backed before successful, and looking for those patterns when they're picking which couple businesses to invest in out of the hundreds they may see every year. So it's not surprising that venture capitalists are often drawn to entrepreneurs who either remind them of themselves, because they've often been successful, or of other founders who they've backed before.
And given that 64% of venture capital funds in the US still have no female partners, and 86% of all venture capital decision-makers are men, it's not shocking that there's a lack of investment in diverse entrepreneurs.
Leslie Feinzaig: It's undeniable that women and people of color are folks are held to a much higher standard in every single way. I have so many examples in my portfolio of founders who really struggled to fundraise and then the equivalent startup with an all-male team raises tens of millions or hundreds of millions of dollars on the same idea. And, I can't speak for their execution, but I can speak for my portfolio founders' execution, which is admirable. But it's incredibly difficult for them to raise the same amount because I think that they're just held to higher standards. And we see it at the beginning of the company's lifecycle, but at every single fundraising stage along the way.
Marcos Gonzalez: The venture world is one that relies heavily on networks. And it does so because when you're looking at businesses from a spectrum of startups to very well-established, when it comes to a startup there aren't many assets or operating history profiles that you can do a lot of diligence on. So you have to use proxies. And, those proxies are, who are you? Where did you go to school? Who's your dad? Who's your mom? What have you done? And these kinds of questions make it easy to follow biases and focus on your own networks.
III. Access to Capital for Underestimated Founders
Maggie Sanchez: Given what we know about some of the gaps and disparities in the ecosystem, what actions should a fund take to widen access to capital for female founders and founders of color?
Leslie Feinzaig: One of the lessons that was ingrained in me at HBS was you can't improve what you don't measure. And so what I tell these VCs at bigger, older, established funds is to start tracking their pipeline. And I know that they do because we all talk our pipelines. So start tracking the diversity of their pipeline, number one.
And number two, the first thing that they should be doing is tracking the top of it. Track the diversity at the top of the pipeline and try to optimize for having as much of a diverse pipeline at the top. That is going to start solving the problem from day one because they're just going to be exposed to a whole bigger variety of companies.
The second thing is to track and measure your own team. So if you don't have a diverse investing team, then you're probably going to miss a lot of those opportunities. Both because they're not coming to you, but also because you might not understand them, you might not develop rapport with them, and it might not be intuitive to you. So make sure that you're hiring a diverse investing team and make sure that you're setting them up for success.
Jenny Abramson: At the end of the day, money is going to drive change. So what you may not know is that female partners invest in two times more female entrepreneurs than male partners. And the fact that only 14% of decision-makers at venture capital funds are women is a problem. And the numbers are just as striking in the BIPOC community. So we must change who controls capital in order to change who gets funded.
I think of this as a systems issue. So there's not one solution. It's about redirecting the systems that we have today toward more equitable outcomes. And that means that everyone participating in the system, whether as an individual investor, or a founder, or a corporate, needs to reevaluate where they're directing capital and how they're making decisions.
And that's really how we've decided to attack our participation in more equitable investing, which is to say, where are we a market leader? Where do we have the largest businesses that we already do? And how can we redirect those businesses and that experience toward investing in organizations that have equitable leadership and founders within those organizations?
IV. Investing in Underestimated Entrepreneurs
Maggie Sanchez: From your experience, what have been some of the key learnings from investing in female founders and underrepresented entrepreneurs? Have you had any of your assumptions challenged? And has your thinking changed?
Marcos Gonzalez: We came at this with a hypothesis that there is a good number of diverse entrepreneurs that want to pursue their entrepreneurial dreams and bring life to their visions. And that hypothesis has been proven out. It's not only are there a large number of diverse teams and diverse entrepreneurs attempting to do this, but that number is increasing every day.
A few years ago when we started Vamos Ventures, we spent maybe six months identifying 250 diverse teams throughout the country. 250 teams now, we'll see in three weeks what's changed. There's a huge demand and huge opportunity for multiple investors that have an interest in investing with intentionality in these communities.
I think three years from today, we're going to see even more-- hugely more opportunities related to this demographic and diverse entrepreneurs in general. Because there is just no shortage of ambition, of talent, ideas, and creativity.
Jenny Abramson: Female founders outperform. The data is very clear. It's out of Boston Consulting Group. It's out of PitchBook, and it's others. Female-led companies exit faster on the year-- in average faster. And as we all know, time is money in this business. They have 10% higher revenue. And something particularly important in this current economic climate is they're more capital efficient. And we've seen that in so many of the businesses we support.
Leslie Feinzaig: What I've learned is that actually there's financing risk at every single stage of the game. It doesn't actually get better, at the seed or at the series A or at series B. The bar for these teams to raise equivalent rounds at every stage down the line continues to be higher. It's even a lot more likely that these founders will lose their jobs, and be fired by their own boards, for mistakes that every founder tends to make. And the financing risk continues to be high, which is why I think that the real change needs to happen at the LP level so that it is reflected at every stage of the VC.
Jenny Abramson: It's about chipping away at the way you've done things before. So we encourage people to interrogate what are your networks. Because networks are critically important to the funding decisions in the early stages and mid-stages of companies. And so are you able to find, understand, and validate founders who have different backgrounds than you have? Different educational experiences or work experiences than you have?
So opening up your network is really important. Opening up your network means having different people on your team who have different networks as well.
And then thinking about where in your investment process is there bias. And this is something we spend a lot of time on. Because we believe in rigorous investment processes and market-rate returns. But you have to continually interrogate yourself for sources of bias. And no one's getting an A-plus on that.
V. How Underestimated Founders Breakthrough
Maggie Sanchez: What are some of the leadership lessons that you've gleaned from investing in female founders and founders of color? What are the qualities and characteristics that help underestimated entrepreneurs break through?
Jenny Abramson: The first is that the best leaders I see surround themselves with people who are different from them. These leaders know their own strengths and know how to compliment themselves in all ways, not just in terms of gender diversity, but skill set and otherwise.
Leslie Feinzaig: First is an unbelievable resilience. It blows your mind. There's the grittiness, and feistiness, and the-- they just-- it's like they're tough and they won't give up. It kind of fires me up and gets me out of bed every morning.
Jenny Abramson: I think the second relates to resilience and passion. It's really hard to be an entrepreneur. It's hard in the good times, and it's even tougher in the bad times. So getting someone who not only has resilience and grit, which, of course, are critical, but when you couple that grit with a leader who has picked a problem to solve in their business that they are personally passionate about, that can make all the difference when they run into challenges. Because they have a personal reason to keep going and make the business succeed.
And I'll give you a couple of quick examples of that. April Koh runs Spring Health, which provides personalized mental health treatment for teams and families. She witnessed her own best friend and roommate cycle through multiple doctors and medications for eating disorders. And she dealt with her own mental health challenges. And she started a company that would make it much more efficient for people to get the right course of treatment for their mental health.
We were an early investor. And just last year, April became the youngest woman, let alone an immigrant, to run a unicorn company, in her case, a double unicorn company, a $2 billion valuation company. And I truly believe it's her passion, her personal passion for making the change on this issue that helped her power through roadblocks that many entrepreneurs face along the way.
Jarrid Tingle: It's one we're thinking about a lot internally. We've been an institutional fund for about four and a half years. And so while we feel good about our ability to pick founders, we're still learning. Leadership can look different and come in different packages. There's so many advantages. If you're able to empathize with people, if you had different life experiences, you can lead a team and drive success.
I think the dominant culture in finance and tech is one that is bro-ey, fratty, not necessarily inclusive, may not be welcoming. And what we find is that our diverse entrepreneurs are just more thoughtful. They're creating environments where it's a safer place. And when employees can be their full selves, that's when you get the maximum productivity.
Leslie Feinzaig: The second thing that I see in the best of these founders is just-- they're real crafty. You're kind of forced to do a lot with very little. And they say necessity is the mother of invention-- just incredibly crafty. The results that they get on very, very little is just so, so impressive.
VI. Driving Change and impact in the Funding Ecosystem
Maggie Sanchez: What's one of the most important changes that you'd like to see in the funding ecosystem?
Jenny Abramson: I believe that limited partners, in other words, the money behind funds, like foundations, endowments, and pension funds, have the power to drive real change in equity and venture capital. Cambridge Associates data shows that new and developing fund managers were often more diverse, compared to the industry, consistently rank as some of the best performers.
So when these large institutional investors diversify their dollars, they can fundamentally get the flywheel going on the numbers that haven't changed in the 20 years that I mentioned since my own mom did this work.
Leslie Feinzaig: One thing that all of us can do together is to stop talking about diversity in the language of charity. particularly if we are VCs, we should be talking in the language of capitalism. Because charity is incredibly important but it does not build wealth.
When we talk in the language of charity, we are discounting ourselves. And we are discounting our founders. We're literally putting a sale sign next to our faces. Because we are giving the impression that the money that you give us comes out of the goodness of your heart and not out of your belief in my "investability."
Jenny Abramson: When I think about ecosystems, we can't have separate ecosystems. There's no such thing as separate, but equal. This all has to be intertwined. And we talk about this a lot on our team, which is the women and people of color can't do all the work. We need everybody to do the work. And so we need to invite white men and people who are part of the majority into our ecosystem and not have separate spaces.
And, again, I think it goes back to asking who do you spend time with? Who do you open your Rolodex to?
Jarrid Tingle: I think we also need to form more bonds across different ecosystems. So in summary, I don't expect a 20-year-old Silicon Valley based VC firm to be an expert in backing diverse entrepreneurs. But there are people and firms like us who are doing it. And so just be open to that connectivity.
Be willing to chat with them at conferences. Be willing to share deal flow. Be willing to engage in social media. And in general, I have been seeing that, I think, that is one nice thing about VC is that they generally are open to a lot of conversations. So I think the ethos of sharing content is helpful.
It should not only be because it's in style or in season. It's very easy to have a two-year window where MeToo encouraged the focus on female founders, or George Floyd encouraged you to back Black founders, but this is an important work. And I think we have to understand this is not-- it's not a threat. No one's trying to take anything from you. We're trying to create more opportunities which we can all benefit from.
The more that we realize that, the more prosperous we'll all be because we have so much talent and intellect that's being underutilized in this country. And everyone will be better off with a bigger pie.
VII. Advice to Founders
Maggie Sanchez: What advice would you share with entrepreneurs, especially female founders and founders of color?
Find what you're curious about. Not too much passion, although that's important too, being passionate about something, but there's that person that we all know who knows everything about automobiles, or knows everything about sports, or about music, or some type. You need to be like that about the particular problem you're trying to solve, and where you just cannot get enough of understanding, of asking questions, and just level of curiosity.
Leslie Feinzaig: I know that it feels like everything is against you, and that the odds are ridiculous, and that it's an incredibly frustrating, difficult journey, and that you almost have to be a little nutty to put yourself through something like this. And I know that a lot of it is not in your control.
And I really hope that you keep trying. Because that's the only way that we will create the type of economy that reflects all of us, by building companies from day one. And those companies are going to be in the NASDAQ 10 years from now.
So I really, really hope that you don't give up. I really, really hope that you make room for each other and lift each other up. And I really, really hope that all of that frustration fuels you without making you bitter. Because the reward is worth it in the end. And so please, keep going. Please keep going. We all need it.
Jarrid Tingle: Just keep going. I think what I also always say is focus on what you can control. Yes, there will be resistance when you're trying to go across your objectives, but as long as you know your customer pain points, you have your unique expertise, you're able to build a great team, you are able to build a product or hire someone that does that, and you're able to inspire others, you should be successful.
And startups fail often, but founders don't. And so even if this current initiative isn't successful, you are building valuable transferable skills that will help you have more success later. So if entrepreneurship is what you want to do, stay in the game. Thank you to all of our luminaries today.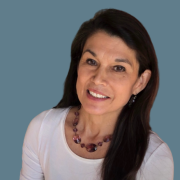 Maggie Sanchez
MBA 1990
Host
MBA 1990
Host