Just Digital Future
Data: The Ever-Expanding Frontier
Data: The Ever-Expanding Frontier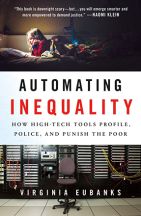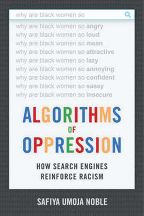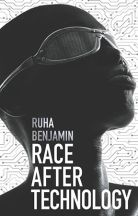 In our Just Digital Future interview series, we spoke with great minds about what's on the horizon with regards to data, design, and diversity on teams. We've discussed the potential stakes of our design intentions. We've questioned assumptions that stand to jeopardize our work. We've established that a well-equipped, qualified, diverse workforce is a boon to any workplace. In our data track, we'll highlight employee surveillance, assumptions of value neutrality, and right to privacy issues, among others. This article features a
timeline of important moments in tech history
for further engagement. Let's expand our understanding.
Multidimensional problems and provocative challenges benefit from informed and discerning minds.
"All data science is political. It's impossible to take a dataset and analyze it in a "perfectly objective" way. Because you're always going to be putting on there some type of value judgment about what the dataset represents; whether that dataset covers all the attributes that you care about; and what you are trying to do with the dataset."
James Mickens
To many, data is assumed to be value neutral. It's interpreted as the purest, logical representation of perceivable information. While data is a valuable resource, it is encountered, interpreted, and discussed in tandem with everything that went into its making and perception. In our series, we tease out important questions about the nature of our work and how we perceive it.
Data only becomes more valuable when rigorously and responsibly engaged with.
Our contributors drove home the importance of stewardship during their interviews. How do we design and implement technology in ways that honor the privacy of its users? What strategic goals do we have for our data practices…and how might those goals not be the best suited for our needs? When might it be best to hire data equity firms? How might we design an on-ramp for people looking to make career changes – people that could very well expand our capacity and understanding of our work?
We are not at a loss for motivation and inspiration.
"The more you spend time around people that are not like you, the more that you realize the different ways in which data can be easily manipulated."
Brandeis Marshall
We know our socialization and education impact how we curate and interpret information, so any cognitive resistance that some may experience when encountering new information is a natural one. Our worldviews and ways of operating are directly informed by the circumstances of our lives. Many employers have facilitated implicit bias tests that help team members understand the deeply entrenched nature of our interpersonal interactions. Other employers have created resource and affinity groups in hopes that morale improves. Operating with openness, humility, and an investment in cultivating cognitive integrity enables us to expand our capacity for critique.
It only improves the work.
When the gaps in our technology and understanding can facilitate inequality and suffering on such vast scales, it's incumbent upon us to ensure that our work is concerned with human dignity and quality of life. When we consider the history of our workforce and cultural practices around labor, trends reveal themselves. We find labor surveillance on 18th-century slaveholding plantations. We find design principles we seek to create being implemented (and improved upon many times over) by communities rarely represented in the C Suite.
"[Let's] put in the time and forethought to ensure that people from all different backgrounds [are represented], not just in the United States. We have a very Western cultural lens when it comes to technology, even though a lot of our products are actually developed overseas."
Laura N. Montoya
Data equity is an approach to information that helps safeguard against natural human and human-informed technological bias. When we shift to understanding ourselves as cultural beneficiaries who inherit a great deal, we understand how we're uniquely equipped to affect meaningful change in our respective roles and industries.
Why should potential social pushback and governmental restriction provide the awareness that we could cultivate in ourselves? What is an acceptable price for the public to pay for the shortcomings of our work? How do our moral imperatives and social responsibilities motivate us to become the best possible stewards of what we know? What might it require of us to make lasting, meaningful, positive change? How do we account for and navigate the inevitable discomfort that will come as a result?
An intersectional understanding and approach to gathering and interpreting data allows us to see how aspects of society are intermingled. A willingness to see qualitative and quantitative ways of understanding as the double-sided tool for attending to our robust, deeply-entrenched social issues is what we need to fulfill missions we so mindfully craft for our About pages.
"I just cannot believe that there are companies out here who are developing facial recognition technology or some other technology that is AI-enabled that don't know that it could possibly harm portions of our communities."
Elizabeth M. Adams
What does it look like to amplify the public's voice regarding civic concerns?
Siloing issues related to our technology and labeling them social problems fit for others' solutions is a failure in stewardship and a blatant refusal to process how our work impacts the people that interact with it (and those that won't be able or willing to). Accepting that intent does not supersede impact equips us to design more humanely…and to remain dedicated to a standard that recognizes when our scope isn't wide enough.
When we broaden scope and understand ourselves as actors collaborating in shared workspaces (virtual, hybrid, and on-site), we expand our potential to do work that understands and improves upon the past…as we collectively engineer a more advanced future.
Broadening our worldviews, raising our expectations, and asking incisive questions makes us fit to do just that.