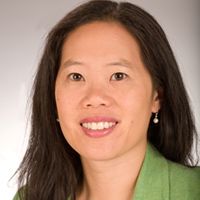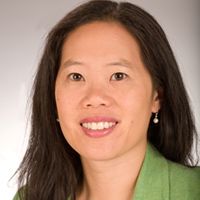 Home Region
San Leandro, CA
Undergrad Education
University of California
HBS Activities
HBS Democrats Club
"It's good to step away from your past and re-evaluate your goals."
Wendy Lim was born and raised in the San Francisco area, but when she was ready for the next big step in her career, she came to HBS. "I wanted a different kind of experience," Lim explains. "I love the Bay area, but it's good to step away from your past and re-evaluate your goals." In its curriculum, diversity of student body, and strong campus life, HBS became a place for renewal.
Preparation for personal and professional growth
The school's general management approach appealed to Wendy. "The higher you go within an organization, the more cross-functional your role becomes. You need a wide breadth of experiences, especially if you're running a team responsible for many things. For example, I took a course in 'Managing Service Operations,' I never expected to use immediately. But at Yelp, that's exactly what I've been doing for the last two years. Fortunately, the HBS required curriculum prepares you for work across multiple functions."
Reflecting on the case method, Wendy notes that "being prepared for the 'cold-call' is just like being ready for any business meeting where you must be prepared to talk, to lead. In our HBS cases, we never had complete information. But again, that's real – it happens every day. In my department, we don't have the resources for a lot of research. Yet I still have to be able to convince a group of people that my perspective is valid.
Wendy also appreciates the diversity of backgrounds, interests and ambitions at the school. "HBS not only has students from all over the world, but from different parts of the United States, too," Wendy says. "There's also diversity in leadership interests – in what students did before they attended HBS and what they'd like to do after they graduate."
The campus itself pulls everything together. "HBS is not a commuter school nor is it just a few buildings in a city. This is a place at the center of student life, both socially and academically. That's why there's a great sense of community here."
Making connections for life
Since completing her MBA, Wendy has already assumed multiple roles at Yelp in San Francisco: as New Marketing Manager, Head of User Support and Content, and her current assignment, Director of Sales and Advertising Operations. "There are just so many HBS people on the West Coast who can connect you to the right sources of know-how," Wendy says. "I talk to my HBS friends all the time. My external contacts give me a 'sanity check' outside my company. When I became responsible for staffing, I was able to get advice about what qualifications I should look for in new hires, or what trade-offs might be acceptable."
Today, Wendy remains connected with HBS as the alumni representative for Section J, Class of 2006. Her formal duties include helping with fundraising and "encouraging participation among classmates." Informally, she notes that she's "attended about five HBS weddings a year on average. The truth is, there's a strong social network among HBS alumni in San Francisco. You're never alone out west!"