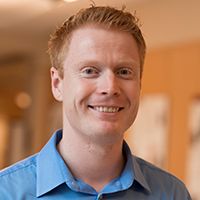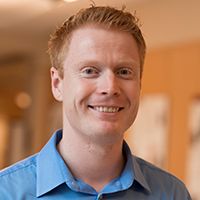 Home Region
Zhukovsky, Russia
Undergrad Education
Moscow Institute of Physics and Technology, Applied Math and Physics, 2003
Previous Experience
ConocoPhillips; Schlumberger Technology Corporation; University of Minnesota
HBS Activities
Energy & Environment Club, Finance Club, Emerging Europe Association
"To be competitive, you need ways to argue for your point of view – and to understand other positions as well."
It seems that throughout his life, Viktor Puzakov is always digging deeper, literally and figuratively. As a young man interested in the technical sciences and in travel, he focused on fluid dynamics and rock mechanics to position himself in the oil and gas industry. "I've always been on the upstream side, exploration and production," he says.
Viktor was one of only seven Russian graduates selected for Schlumberger's prestigious internship program, in which he got experience with offshore and on-land exploration. Subsequent roles brought him closer to the drill sites themselves. "The field is where the business makes money," Viktor says. "If you really want to understand the industry, you have to know what it's like to live and work on a platform three to five weeks at a time."
Even in his personal interests, Viktor likes to dig. A citizen of a town twenty miles from Moscow, he has participated in expeditions searching for the remains of soldiers missing in combat from the Great Patriotic War (World War II). "We found forty-one soldiers. But Russians soldiers didn't have dog tags," Viktor explains. Instead, they carried little wood or plastic containers designed to hold small slips of paper with identifying information. "During the war, there was a superstition that if you filled out the slip, you would be killed." Of all the containers they found, Viktor says, "only one held a slip. And it was blank."
Elevator to a new level of competence
In one of his work assignments, Viktor realized that "I was missing something to be successful – how to effectively lead people older and more mature than myself. I needed to see the business beyond the perspective of an engineer." Viktor saw business school as an "elevator that brings you to a new level of competence."
Because of his interest in general management and his desire to be prepared to manage internationally, HBS "was the only school I applied to." The experience has once again encouraged him to dig deeper. "Engineers are not encouraged to express ideas," Viktor says. "But to be competitive, you need ways to argue for your point of view – and to understand other positions as well." The case-study method gives him the time and space to develop these skills.
Parallel to his course work, HBS staff in MBA Career & Professional Development have been helping Viktor explore career options. "Initially, I thought I was interested in going to an investment bank; the interview process gave me a chance to test the environment. It was a big eye-opener. I realized I wanted a more balanced life and that investment banking was not something I wanted to pursue." Through contacts made via a sectionmate who had worked in the United Nation's Istanbul office, Viktor was able to apply his industry experience and knowledge acquired during RC year to something new: a spring-break volunteer assignment with the U.N. Development Project, "to help U.N. representatives understand how large extraction companies can help smaller companies on the ground."
After graduation, Viktor intends to spend a few years with private equity firms interested in oil and gas, then start his own energy company. "I know for sure," he says, "that it will be an international company."