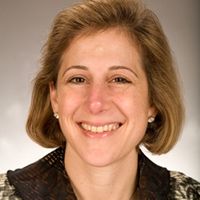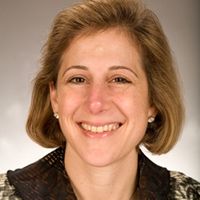 Home Region
Hillsborough, CA
Undergrad Education
Brandeis University
"My father said, 'When you're forty, you'll regret not going to Harvard Business School to follow your dreams.'"
Today, Stephanie Tilenius is the Senior Vice President at eBay North America and Global Product, a highly visible role in an Internet powerhouse recognized worldwide. But the path Stephanie has taken to get there has been anything but obvious. After graduating from Brandeis with a joint Bachelor's and Master's, she received a prestigious Presidential Management Intern Program position that put her to work on trade relations with Japan. "I quickly realized," says Stephanie, "that there was no way we were going to drive real reform in the real estate and banking sectors. Government was far too slow for me."
In the first of a series of important career shifts, she moved into investment banking where she handled technology accounts at Alex Brown. "I got very excited – not by the banking part, but by the technology. I knew then that I wanted to get into operations."
But just as she was considering HBS, Alex Brown made an offer that was difficult to refuse: a high level position in Japan. "I talked to my father, who was an entrepreneur himself, and told him I wanted to build things. What should I do? My father said, 'When you're forty, you'll regret not going to Harvard Business School to follow your dreams.'"
Blazing new trails – out west
"I've never looked back," Stephanie says of her decision. "HBS marked my transition from finances to the operating side – to the building side." Yet even at HBS Stephanie continued to make unexpected moves. Back when the Internet was in its infancy as a business medium, Stephanie "and a handful of us from the West Coast" formed the Computing, Media and Communications Club, HBS' first student organization focused on emerging, Web-based technologies.
In December 1995, Stephanie and her tech-minded colleagues, "about twelve of us," launched the first West Trek, a tour of start-ups and early-stage Internet companies that included Yahoo!, WebTV, Excite and many others. "All of us moved to the West Coast after completing our MBAs," says Stephanie, "and we're all still there, building companies in the tech environment; we see each other just about every day."
From Intel to eBay – and back to HBS
Since completing her MBA in 1996, Stephanie's career has paralleled the growth of the Internet itself, taking her from FireFly (eventually bought by Microsoft), Intel, and PlanetRx (her own company), to PayPal and eBay.
"The lessons learned at HBS have been helpful throughout my career," Stephanie says. "I'm always applying leadership tools I learned there: negotiation, decision trees. At eBay, we refer to Clay Christensen's The Innovator's Dilemma all the time. But the really big lesson I've applied is the 'network effort' – how to scale up by building communities that spread the word virally.
Recently, Stephanie returned to HBS in a different role: as the protagonist in a case professor Tom Eisenmann created about PayPal Merchant Services. "I was really impressed with the outcomes students predicted, even with limited information," says Stephanie. "It said to me that HBS was really adapting its coursework to lessons learned from the Internet".