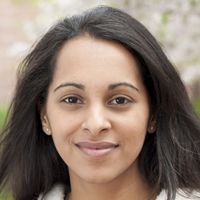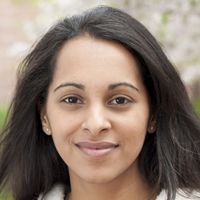 Home Region
Paris, France
Undergrad Education
HEC Paris, MSc Finance, 2005
Previous Experience
AXA Private Equity, US and Asia
HBS Activities
Club de Francophone, Sales Club, Travel & Hospitality Club
"I've become more structured in the ways I think about things."
With a father who bought out his corporate employer and a mother who managed businesses from laundries to hotels, the Jiva family enjoyed dinners lively with business conversations. "We'd sit every night and discuss the issues they faced," Shabrina says of her family, including her younger brother and sister. "Even from a young age, our parents asked for our input on business topics and decisions."
After a childhood spent as a helping hand who did everything from counting money to waiting on tables, Shabrina did her third-year college internship at an Indian ashram where she joined a student-run nonprofit that served people with leprosy. When that three-month post ended, she completed her internship with AXA's private equity branch in New York. There, she met one of the firm's founders, Christophe Florin, who invited her to join him in a new venture — the firm's first Asian branch in Singapore.
"It was a fantastic four years," Shabrina says, of her work with her mentor. "Christophe truly cares about people, and he gave me so many opportunities to challenge myself." Within just four years, Shabrina and her small team of colleagues invested $1 billion in various Asian funds and businesses.
Inspired by U.S. optimism and drive
"When you grow up with a family that started with nothing and made so many sacrifices for your education, it seems only natural to use education to build something sustainable," says Shabrina about her desire for an MBA. The United States held special appeal. "I grew up in Europe and worked in Asia, but admire so many things about American education: the emphasis on presentation, communication skills, professionalism. Most importantly, I love the optimism and drive here. There's so much energy, and it's contagious — it inspires me to follow my dreams."
HBS has added many special qualities of its own. "In France, professors tend to stay aloof. At HBS, their availability is amazing. They don't just teach me academically, but encourage me and help me with life decisions." Case study has opened other surprises. "Many times, I read a case and think the conclusion is obvious, that everyone would think the same way. But it's always at least a fifty-fifty split in our section. The best cases are the ones in which I change my mind." Their impact is lasting: "I realized when I went back home that I've become more structured in the ways I think about things. I use new frameworks for forming opinions without even being conscious of them."
Finding a balance
Last summer, Shabrina took a few classes and helped her family with its business. While she's still interviewing for her first post-MBA position, one thing is clear. "I decided not to do private equity," says Shabrina. "HBS helped me realize that I don't enjoy the financial modeling part as much as the hands-on operations and team coordination. I'm looking for work in general management in the U.S., in a service industry, such as travel or hospitality. What matters to me longer term is finding that balance among exciting work, a fulfilling personal life, and community service that makes a difference."