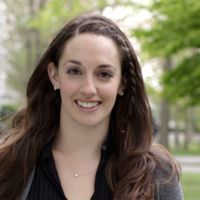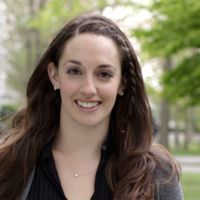 Home Region
New York, NY
Undergrad Education
Wellesley College, Economics, 2007
Previous Experience
Ann Taylor Stores Corp.; Theory; JP Morgan
HBS Activities
Retail & Luxury Goods Club, WSA, Jewish Students Association
"You have any support you want; I've been blown away by how much the school cares."
When Samantha Ernst arrived at Wellesley, "I thought I'd be a math major," she says. "Then I took multi-variable calculus and wanted to jump off a bridge." Instead, Samantha studied economics. "I liked it because it's a mix of people and numbers – a science that seeks to improve life."
After a year in investment banking with J.P. Morgan, Samantha found her calling in retail. "I grew up with Women's Wear Daily in my house," she says. "My mother graduated from the Fashion Institute of Technology. I always suspected retail would be in my future." Samantha took on roles as a merchandise planner with Theory, a men's and women's contemporary fashion brand, and with Ann Inc.'s LOFT division of casual clothing.
Heated conversations and warm support
"The MBA has been rare in retail," says Samantha, "but it's becoming more prominent. I want one for the general-management perspective." The case-study method made HBS her top choice. "I learn best listening to others; through their experiences and our heated discussions."
"I've been surprised by how much the administration cares for the students here," Samantha says. "I expected that at Wellesley, but HBS has classes of 900 people. Yet you have any support you want. I've been blown away by how much the school cares."
As an example of the warm relationship between administration and students, Samantha cites feedback she and her colleagues gave to the school regarding the organization of discussion groups. "The administration responded with options that were sensitive to our needs," she says.
This summer, Samantha will expand her experiences in retail with an internship at Lilly Pulitzer, a "resort chic" brand headquartered in King of Prussia, PA. "I've heard good things about the people there, and I'll be reporting to an HBS alum. I think the quality of work will be very high."