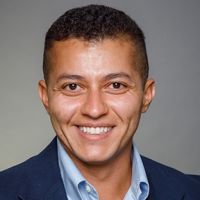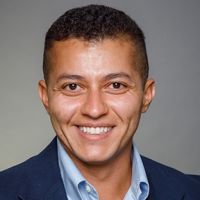 Home Region
Cambridge, MA & North Carolina
Undergrad Education
University of North Carolina at Chapel Hill
Previous Experience
Athenahealth, The Advisory Board Company
HBS Activities
Co-President, Health Care Club, Co-President, PRIDE Club, Soccer Club, Tech Club, Management Consulting Club
"HBS shows me that living my values is my true north."
The evolution of Soltan Bryce's early career path – health care and agriculture – have their roots in his experiences as a Palestinian refugee in rural North Carolina. "The first health care we received in the United States was from the Red Cross," says Soltan. "I came to see health care providers as the center of a community." As a high school student, Soltan put in more than 1,000 hours of volunteer service with the local hospital, becoming, at age 16, one of the youngest EMTs certified in North Carolina.
As a Morehead-Cain scholar at UNC Chapel Hill, Soltan's ambitions developed. "One summer, I did research for the United Stated Environmental Protection Agency on the technical and financial feasibility of solar panels on the roofs of dairy barns in California's Central Valley," Soltan says. "I loved the data science piece. I saw that combining my ability to aggregate and make sense of large data sets in complex systems alongside the formation of a business case could be applied to my interest in sustaining public goods, like agricultural activities."
Throughout his college years, Soltan also worked on an organic, sustainable family farm. "I woke up, fed the animals, went to school, then returned to the farm for chores and homework." Although the experience was rewarding, it also revealed a darker side. "I had a front row seat to the difficulties of sustaining a small family farm while learning about environmental decision-making in class," he says. Together, his experiences in health care and farming added up to one common cause: sustainability.
Moving from agriculture to health care after graduation from college, Soltan realized the same mental model could be applied to the complex system of health care. In learning about the reimbursement landscape through his work at Advisory Board and athenahealth, he reflected,"I came to be intimately familiar with this incredibly complex information ecosystem. The desire to learn about how to simplify and scale drove my desire to attend HBS. If I wanted to be a bottom-to-top informed leader, I'd need MBA skills."
Going "broad and deep"
"The leaders I admired were HBS alums," Soltan says. "It was such a clear choice – HBS creates the kind of leadership I respect. The virtue of the general management approach is that it allows you to see broad and deep."
"I'm trans," says Soltan. "When I was transitioning, I had a mentor – an HBS alum – who helped me. He was both genuine and kind; I learned from him that leadership can be about creating opportunities for others to thrive, sometimes through simply providing validation." Soltan's spouse, Nina Bryce, has been eagerly welcomed on campus. Both Soltan and Nina are Resident Tutors at Harvard College, and Nina serves as the Partner Rep for Soltan's section.
Soltan was part of the team behind the 2019 Health Care Conference. "The strength of the health care network at HBS is incredible," he says. "When I go to Health Care Club events, I am deeply reminded of why I came to HBS. They are my people!"
While wrapping up RC year, Soltan has joined a VC-backed startup, Mariposa Health, a gender-affirming telehealth service that "provides access to gender-affirming care for the trans community, virtually. The theme: applying the power of technology to connect."
Looking five to ten years out, Soltan believes the true marker of success will be, "Am I more focused on being kind than being right? Will I be grateful instead of guilty? Will I have created opportunities for others? HBS shows me that living my values is my true north."