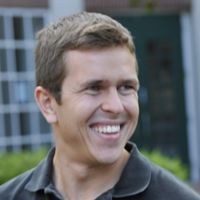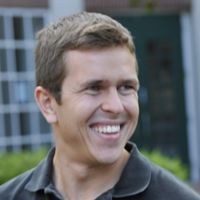 Home Region
Boca Raton, FL
Undergrad Education
Rice University, BA Economics, 2006
Previous Experience
Current Energy, LP, Bain and Company
HBS Activities
Social Enterprise Club co-president, 2010 Social Enterprise Conference operations director, Triathlon Club, Energy & Environment Club
"People are passionately acting on their interests here."
No stranger to entrepreneurship, Paul Luning launched one Internet startup in high school and helped grow two more while at Rice: an online marketing firm and a wireless hardware company. But a semester in Australia broadened Paul's interests. "They face a huge water shortage caused by over-usage," Paul says. "I saw dried-up riverbeds, kangaroo skeletons on the side of the road."
The experience awakened a love of nature and a new appreciation for the power of business. "I went to Bain to get exposure to business challenges within large organizations," Paul says. "For real impact, we're going to need business to effect change." While there, Paul completed a six-month externship with Current Energy, a Dallas enterprise that reduces energy usage within small businesses. "It's the perfect cross-point of interests," says Paul. "Customers cut energy costs by twenty to forty percent, while we also had a huge environmental impact." In less than two years, Current Energy grew from ten people to 160.
Aspirations beyond profits
After concentrating on day-to-day tactics and strategy, Paul wanted an MBA, "to take two years to reflect, expand my perspective, and meet new people." Initially, Paul didn't think of HBS as place for people interested in startups and clean technology. "But I came to the campus one week before the decision deadline – and I was blown away by the students I met. People are passionately acting on their interests here. They have huge aspirations that reach far beyond the profit motive."
Paul's subsequent experiences have confirmed his first impressions. "Social enterprise matters at HBS," he says. "Social Enterprise is the largest conference at HBS and is one of the largest student-run conferences in the world. Forbes has rated it one the top twelve globally. This year, we had 1,400 participants and tickets sold out two weeks before the conference began." The demand was so great that Paul and his colleagues added a Saturday evening component with Harvard Kennedy School. "The biggest complaint we received was that there were so many good options, it was difficult to choose among them."
Customized career options
Paul's summer internship took a decidedly non-traditional route. "Basically, I invented a role for myself and looked for a match." The objective: a position within a clean energy startup in Africa. To his surprise, Paul received four offers. "I decided to work for E+Co, a clean tech VC firm that invests in developing countries. I'll be doing due diligence on potential investments and helping portfolio companies with operations and strategy from an office in Dar es Salaam, Tanzania."
"The HBS name, network, and people have been powerful in helping me reach my goal for the summer," says Paul. Once he completes his MBA, Paul plans on fulfilling what he calls, "my short-, medium- and long-term ambition: to work with companies providing clean energy to developing countries."