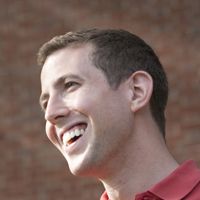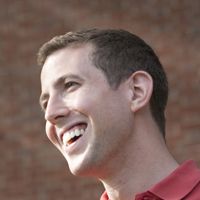 Home Region
Boston, MA
Undergrad Education
Brown University, BA Economics, 2006
Previous Experience
Katzenbach Partners
HBS Activities
LGBTSA co-president, Entrepreneurship Club, TechMedia Club, Entertainment Media Club
"Life is a series of cold calls."
In high school, Paul Lenehan was impressed by the way economics "explained events behind the news. It gave me a lens for understanding how the world works." An attraction to business plans led to an interest in consulting. Between his junior and senior years at Brown, Paul interned with Atlas Ventures, "a VC firm concentrating on early-stage life-science startups. I've always had a passion for technology; Atlas was my first exposure to its business side. I found that I enjoyed evaluating businesses that were a long way from being profitable. It was exciting to predict where they would be five to ten years out – figuring out which technologies would be the ones to change the world."
Case study: from uncertainty to conviction
After graduation, Paul worked at Katzenbach Partners where he noticed there "were a lot of MBAs in consulting. I was impressed by the way they could break down and analyze problems – especially the MBAs from HBS. Their case background was a foundation for much of the analytical work."
Paul came to HBS on the strength of its reputation and "the quality of its people." But the learning style played an important role, too. "I had spent enough time listening to lectures," Paul says. "At first, I wasn't sure how we'd be able to debate issues with ninety-four people in a classroom. But when you study with the same people every day, you develop a rapport. And we learn how to include minority dissent. The professors are really good at teasing out contrary positions." As an example, Paul points to a case on the media industry. "Just today, we were talking about publishing and the future of a major economics magazine. The prevailing view was that the magazine had a model that couldn't be copied. But I argued that it didn't own anything that inherently protects them; they have a brand that's excellent, yet requires vigilance if they're going to sustain their dominance."
"In the best conversations, sixty hands go in the air at once, begging to get in," says Paul. "Safety is built in; the confidentiality allows people to express controversial opinions. We can have passionate disagreements, but they don't get personal. We can still sit down to lunch together. And we do this every day, so it's like real life – you always have to be prepared. In a way, life is a series of cold calls."
Tribes and technology
For his EC year, Paul would like to pursue a field study "in a 'tribe' with a similar passion for emerging media. In particular, I'd like to look at online video and see how traditional media is being disintermediated."
Paul's coming summer internship, as a Microsoft product manager in its online services division, will be a prelude to what he'd like to do upon graduation. "Something in tech," Paul says, "with a product management role in a medium-stage or large company." With a legacy of credible experience behind him, he hopes to eventually "be a leader at an early-stage company that's at the forefront of new technology – something risky and innovative."